OOF will open an art gallery at Tottenham Hotspur Stadium
Contemporary in the north of London
OOF, the magazine that combines football and art, has just announced the opening of a world-class contemporary art gallery at Tottenham Hotspur Stadium. It will rise in place of Warmington House - which stands on the grounds owned by the North London club - and will be OOF's first permanent headquarters after using several spaces in the English capital. The OOF Gallery will officially open on 23 July and will be an artistic space open to the public that will have that football touch that has always characterized OOF Magazine. In just under a month, therefore, there will be the first exhibition entitled "BALLS" which will see the participation of artists such as Sarah Lucas, Marcus Harvey and Hank Willis Thomas, along with rising art stars such as Lindsey Mendick and Dominic Watson.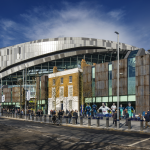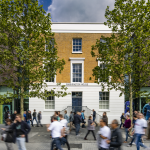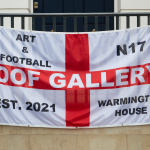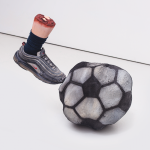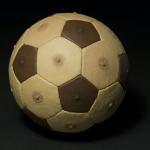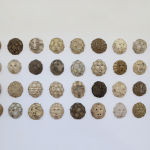 The gallery represents yet another piece of one of the most incredible football experiences in Europe because it will be part of the Tottenham Experience in the brand new White Heart Lane - the entrance to the gallery is via the Spurs Shop. The gallery's goal is to create a place for contemporary art, but at the same time away from the traditional art world, a place where football fans can encounter art in an accessible, intelligible and non-judgmental way. At the same time, OOF wants to bring art and art lovers to an area of the city that has traditionally not been on the art map.
To help make OOF a part of this exciting neighborhood, the project will include a community outreach program and artist residency, which will see artists spend time in the area and interact with its community.