Tottenham Hotspur unveils its third kit
On the occasion of the Carabao Cup match lost on penalties against Fulham
The third kit did not go well for Tottenham Hotspur, who were eliminated from the Carabao Cup on penalties by Fulham. The new third jersey made by Nike follows the template we have become familiar with over the past two seasons but features a brand new colour for the North London club. A mauve colour that seems to change according to the lighting of each photo and which the club's official communications refer to as Taupe Haze. On the sides and sleeves the details are in black, while in the elite version the logo will be in Nike Grind.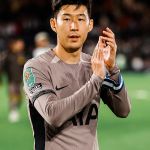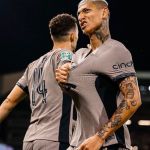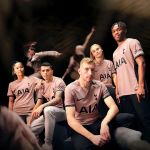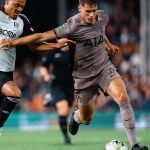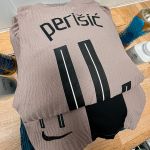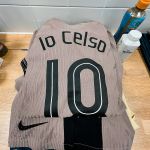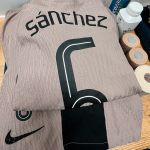 A marked change from the third jerseys Tottenham had accustomed us to in recent seasons, characterised by imaginative prints and bright colours. The fans were perhaps hoping for the long-awaited return of the black and gold kit, one of Spurs' most popular, but instead they will have to make do with a renewed sobriety, opening a new era after the Harry Kane transfer. Certainly the debut was not what either Tottenham or their fans had hoped for.
The third Tottenham Hotspurs kit will be available at the club's official store from 1 September.