Luna Rossa Prada Pirelli won the Prada Cup
The Italian team has won again after 21 years
After 21 years, Prada Luna Rossa returned to winning the Prada Cup by beating the Inéos Team UK with a score of 7-1.
It's the second time that the boat has won the Challenger Series, thus giving the Italian team access to America's Cup which will see it challenge Team New Zealand in the Hauraki Gulf,
New Zealand. As happened 21 years ago, when Luna Rossa won the Challenger Series against American One, Luna Rossa Prada Pirelli won a trophy and came to compete for the America's Cup and will do so for the third time in its history. Emirates Team New Zealand and Luna Rossa Prada Pirelli will compete to decide who will win the world's oldest trophy.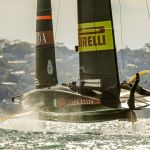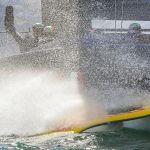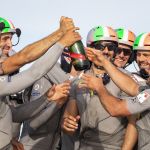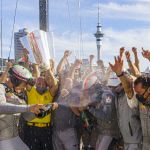 The cycle of challenges (at best of seven) against Ineos Team UK was a one-way series, in contrast to the predictions of the eve that the two boats were ready for a balanced challenge. After losing five races, Ineos Team UK had finally returned to victory, fueling hopes for a return in style. After an advantage in the initial start, the Italian team reversed the fate of the race until the final victory.
Contrary to what one might think, the victory in the competition has no economic value.
In fact, the only income derives solely from sponsors who choose to be represented by the boats.
The competition does not in fact provide for any prize money based on the placement obtained at the tournament,
while access to America's Cup guarantees new revenue from the aforementioned sponsors.
The next step in the competition will take place on March 6th in New Zealand.