Fortnite will sponsor Santos F.C. for the Copa Libertadores final
For the Copa Libertadores final
The Copa Libertadores final will be played at 9pm on Sunday night, and it will be a special final as two Brazilian clubs from the city of São Paulo, Palmeiras and Santos F.C., will contest it. On Twitter, the black and white club specified that, for the final, it will sponsor Fortnite, the well-known epic games game, which will become the second gaming sponsor in history after Xbox, which had already sponsored the Seattle Sunders jersey in MLS until 2018.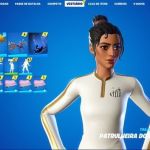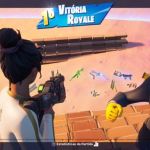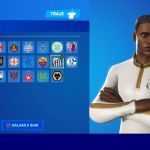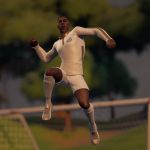 The Epic Games video game will only be on the Bianconeri jersey for that match, and will take over the main partner of Santos Tecbond, a Brazilian brand of glues and stickers. Santos was one of those 23 clubs that participated to the
Pelé Cup
on Fortnite last January 19, in which Fortnite had offered the emotes of the Brazilian footballer, who by the way played for Peixe. The Fortnite logo will be integrated with the brazilian club's color palette, so instead of the usual orange form, the writing of the video game will be
black and white
. Fortnite's initiative brings the Epic Games video game even further into football and declares the
gaming
company's intention to invest more in the relationship with sports clubs. For example, Saturday's initiative at San Siro was by no means trivial, when, in agreement with AC Milan and to promote the Pelé Cup, the silhouettes of the Avatars of Fortnite, all with the AC Milan skin, were placed on the empty stands of the Meazza.
Marcelo Frazão, Fish marketing executive, explained this initiative by saying: "The relationship between the football and e-Sports industries is becoming increasingly sophisticated and with different formats: clubs participating in modalities with competitive teams, licensing of club brands within games and sponsorships in uniforms using football as a platform for global brands and valuable games. Santos FC actively participates in all of these formats and understands such initiatives to be strategic".