Thom Browne presents the new Football capsule collection
Vut this time with any match played
New York fashion brand Thom Browne presented the new Football collection, inaugurated with the collectiv partecipation of some American stylist friends such as London designer Maximillian, artist Faye Wei Wei, footballer Ashlyn Harris and viral impressionist Jordan Firstman. The collection, unfortunately, could not follow last year's format, when Thom Browne organized a game on Thanksgiving day, while now, due to covid, such an event was impossible to implement.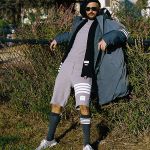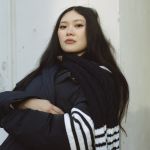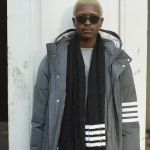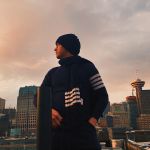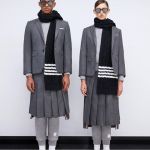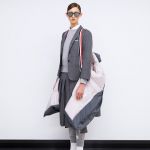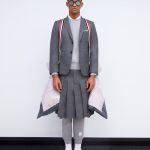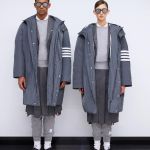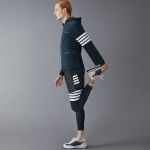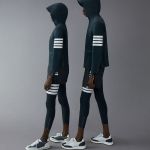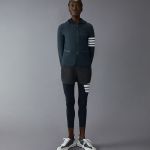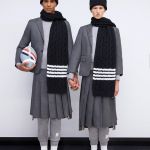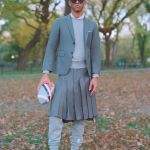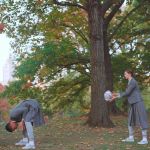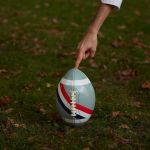 The collection is not a line made to play football, but is inspired by sports models for cutting and materials. It includes a range of shell jackets, running shorts, track pants and compression tights and t-shirts for men and women in charcoal and navy blue, with an exclusive presence of items for running. The cut, while remaining athletic, remains elegant and with, on the side of the garments, the classic three stripes - symbol of the American brand - that also appear on the scarves, socks and hat of the collection. In practice, the capsule collection becomes a mix between sport and fashion, where leather covers of bags and game socks, sweatshirts with sporty cut and shoes are combined.
The Football collection follows the recent collaboration with Barcellona F.C., and an SS21 collection presented in a stadium with an Olympic-inspired set. Thom Browne is very attached to the world of sport, with a report submitted especially after 2018, when for the first time he designed the official suits for Barcelona F.C.'s team and staff, and also, the classic appointment for the Thanksgiving football game. Last year, obviously dressed in thom bronw's garments, Lil Uzi also participated. Among other things, Thom Brown had also worked with Lebron James, creating a collection in partnership with his brand, UNKNWK.
The Football collection of Thom Browne is available on thombrowne.com