The new Ligue 1 fonts for the 2020/2021 season
LFP has made official numbers and lettering that French teams will have to use from next year
In the rebranding operation that involved the LFP (the French football federation), it was announced that the companies would have three different types of fonts available to choose from to use on their shirts starting from the 2020/2021 season.
After the presentation of the Olympique Marseille and Paris Saint-Germain shirts through which the first official images were leaked, LFP itself has officially confirmed the fonts of the numbers and lettering that will be used from next season.
The previous style, used since 2008, has been replaced by a more modern and coherent aspect with the aesthetic identity of the new Ligue 1 Uber Eats; the three characters of the numbers from which the companies can choose are very similar, with small differences regarding the edges: there will in fact be a font with the edges inside, one with the edges outside and one that provides a three-dimensional effect .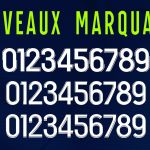 The teams will be free to decide which of the three numerical fonts to apply on each shirt, with the possibility of using a different font for each kit and to choose the color of each of them, with the obligation that they are in contrast with each other. In addition, on the base of each character it will be mandatory to place the new League logo. The numbers on the shirt must have a height of 20 cm, while on the shorts the numbers must be 10 cm high.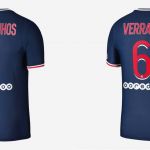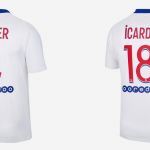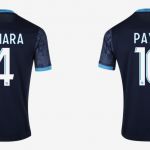 As for the lettering - which must have a height of 6 cm - even more precise directives have been provided: for long names - such as Lyonnais Reine-Adélaïde - it will be possible to compress them to respect the width of the shirt, while for the short names - like Glik - it will be possible to increase the spacing between the letters to give better visibility of the name to the camera. The league has also confirmed that the use of the edges - used until this year - will be optional but that, if a team decides to use it, it must be of a color opposite to that of the number and in contrast with the color of the shirt.