The Pantone colors of the NBA jerseys
What colors appear on the jersey of your NBA favorite team?
During the quarantine we have accompanied you for weeks with the Pantone version of the best jerseys of the main European championships. Now that football is slowly resuming "normal" activities, the focus is overseas. The whole world awaits the return of the NBA, a particular return both in terms of formula and location. Orlando Disneyland awaits stars such as LeBron James, Giannis Antetokounmpo, James Harden and many others who, for a while, will replace Disney icons within the structures made available by the National Basketball Association. If you don't know how to wait for July 30th, Pantone always comes in handy. The colors of the most beautiful jerseys of the NBA franchises are truly incredible.
Vancouver Grizzlies
Pantone: Black C, White, 7573 C, 200 C, 3242 C


Toronto Raptors
Pantone: 2597 C, Black C, White, 200 C


Miami Heat
Pantone: 218 C, Black C, White, 218 C


Orlando Magic
Pantone: Black C, White, 300 C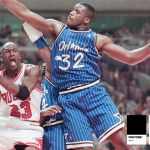 Utah Jazz
Pantone: Black C, 121 C, 143 C, Bright Red C, 200 C, White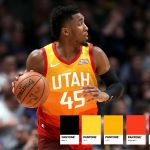 Golden State Warriors
Pantone: Black 6 C, 143 C, Bright Red C, White
Philadelphia 76ers
Pantone: 200 C, Black C, White, 300 C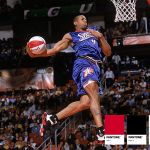 Detroit Pistons
Pantone: Black 6 C, 143 C, 300 C, White, 200 C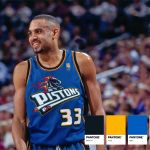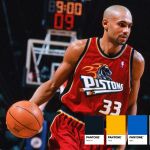 Dallas Mavericks
Pantone: 359 C, 283 C, 533 C


Cleveland Cavaliers
Pantone: Bright Red C, 300 C


Los Angeles Lakers
Pantone: 278 C, 143 C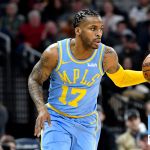 Atlanta Hawks
Pantone: 7573 C, 143 C, Black C, White, 200 C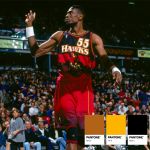 Houston Rockets
Pantone: 7583 C, 276 C, White, 200 C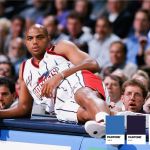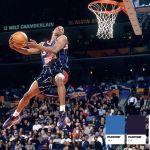 Phoenix Suns
Pantone: 200 C, White, Bright Red C, 143 C, 2597 C, 2735 C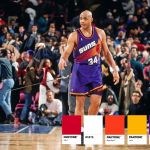 Seattle Supersonics
Pantone: 121 C, 553 C, White