The Uniqlo kit that Federer will worn at 2019 Wimbledon
White white brown details, very similar to the Nishikori's one
Just a few days and it will be time for Wimbledon again: the third season Slam tournament that will officially start on the London grass on July 1st and which will see Roger Federer, fresh winner of the Halle ATP, among the main protagonists once again. The Swiss champion, who has left Nike to dress Uniqlo one year ago, will play with a kit made by the Japanese brand specifically for the tournament, and presented in the past few hours.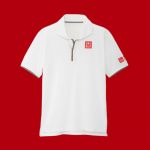 As tradition requires, the kit is total white with collar and brown details, created thanks to DRY-EX technology and designed with the supervision of the Uniqlo artistic director Christophe Lemaire in the Research and Development center in Paris: as well as for the eight-time tournament champion, Uniqlo has also produced the kit of Kei Nishikori, the other leading athlete of the brand, who will wear a polo slightly different from that of RF.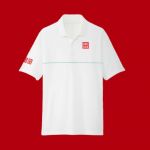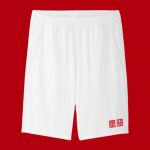 In addition to the two game outfits, Uniqlo has also created a personalized capsule for the Swiss champion named 'GOROGER', focusing mainly on the mix between 'Roger' and 'Go'. The collection is already available, while the two kits will be available exclusively from 1 July, here.