Ben Sherman sign an Olympic deal with Great Britain for Tokyo 2020
Brit style at its best
The Heritage brand Ben Sherman will be the official partner of the British Olympic team at the upcoming Tokyo 2020 Olympics Game. It is a great return, after the experience of the Athens 2004 edition, in which the Nation won 30 medals. The brand has always been associated with a clear British taste, Oasis, The Who, The Blur were wearing Ben Sherman and it has become the dress code for post-mod generations.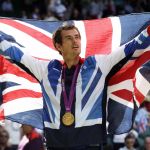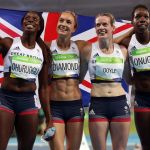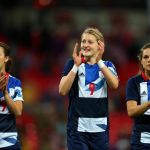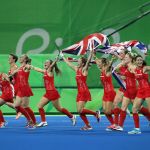 The brand will provide formal uniforms to the Olympic team, and they will be inspired by the silhouettes of the 1964 Tokyo Olympics Games. Ben Sherman replaces Stella McCartney, who had dressed the athletes in Rio 2016 together with adidas, which remains the official sponsor for the competition uniforms. Along with the official collection, the English brand will also present a casual capsule, for supporters of the various teams and sold at retail.
The brand was born in 1963 in Brighton, the founder Arthur Benjamin Sugarman soon became the king of Carnaby Street, in the heart of the Swinging London of the 60s. After being for years a symbol of British fashion, in 2015 the company moved from Oxford Industries to Marquee Brands, both American holding companies. The new CEO Michael DiVirgilio, at BoF stated that the brand is in strong global growth, especially in Central and South America, in Spain and in Italy.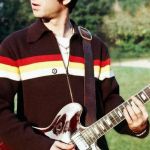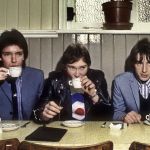 For Ben Sherman the Tokyo 2020 is a remarkable showcase to relaunch and reinforce the bond that unites brand and the United Kingdom, also considering that the British National team is the fourth ever in the general medal ranking - preceded only by the United States, Germany and the Union Soviet - and the only one to have won at least one Gold medal in each competition. The Olympic are a great stage in which to compete not only from the sporting point of view but also from the great fashion brands, which make agreements with the different team. In the last edition, for example, the US was wearing Ralph Lauren, France Lacoste, Italy Armani, while Cuba chose a large luxury brand like Louboutin.
The 2004 edition greatly helped Ben Sherman re-launch itself in the market, now the advertising and communication scenario has changed considerably. Talbot Logan, senior vice president of management at Marquee, has declared that:
"one of the big differences between 2004 and 2020 is the role of social media and digital content, which has exploded in those last 16 years, We're thinking about how to use the next 14 months to engage our consumers and using the British athletes as brand ambassadors, really getting to know their back story and creating a community around the team."