Ben Sherman and the British Olympic Team together again for Beijing 2022
Embracing the traditional UK style, this is the second collaboration after the one for the 2020 Olympics in Tokyo.
Hot on the heels of their first successful collaboration for the 2020 Tokyo Olympics, the British Olympic selection and Ben Sherman have announced the collection that will accompany British athletes during the opening and closing ceremonies of the 2022 Winter Olympics in Beijing. For the opening ceremony they will wear a cream deep-roll sweater with a deconstructed Union Flag covering the front, a pair of mini-dogtooth pants and a quilted caban in navy blue with the "Great Britain" logo in gold lettering on the back. To complete the look a wool hat and scarf with the logo of the national team and a pair of Chelsea Boots. During the closing ceremony, on the other hand, the athletes will be dressed in a crewneck sweater with large black and red checks on a navy blue background, mini-dogtooth pants and a cap with pom-poms. Both limited edition sweaters are embellished with five gold Olympic circles surmounted by the Berber lion symbol of the British national team.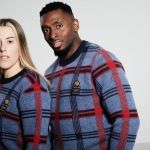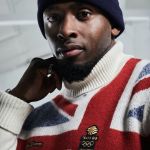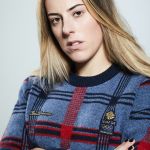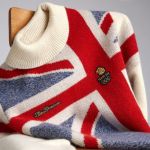 A classic collection that reflects the tradition of English style and its strong sense of identity, with the national symbols displayed directly in the weave of the clothes. A style that is perfectly in line with Ben Sherman, which represents a clear change from the previous uniforms designed by Stella McCartney. The brand, born in Brighton in 1963 from the creativity of Arthur Benjamin Sugarman, the king of Carnaby Street, soon became an institution of British fashion, from Swinging London to the Brit Pop wave of the '90s, and continues to represent in the world that style at the same time elegant and sporty typically English. A cut therefore suitable for the ceremonies of the Olympics, which have always been great open-air parades where uniforms can be shown off to represent the identity, tradition and innovation of each country.


The opening of Beijing 2022 will be held on February 4 and the collection can be purchased on the website of Ben Sherman, here.