The SS19 FC Real Bristol's lookbook
Taking inspiration from NASCAR and football
In 1999 the Japanese brand SOPH. launch a project as unusual and crazy, founding the fictional FC Real Bristol football team. The designer Hirofumi Kiyonaga for the latest SS19 collection has created a series of garments inspired by the world of NASCAR motor racing recalling the symbols and colors of the four-wheel world.
The fictitious team of SOPHNET re-elaborates with fluorescent colors the stickers on the machines of the main American races company and the checkered flags, repeated on the items of the collection in fluorescent colors, or covered by flames. Together with the Bristol's logo, these are the main theme of the collection, present in the jerseys and many other items presented in recent days and available on the SOPH. website. The result of the union between football, streetwear, and racing is decidedly cool and the communication of the brand is as always exemplary, thanks to the semi-human mannequins with rubber masks, which wear clothes while they play football. The effect is unique and original.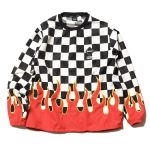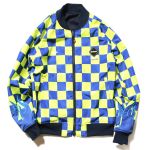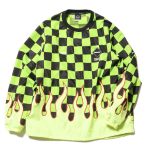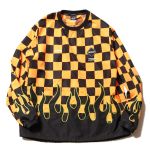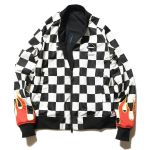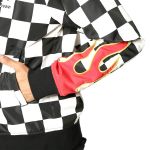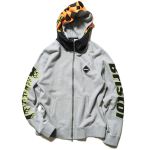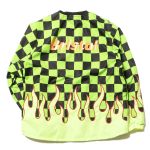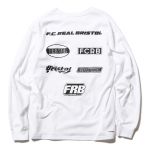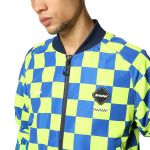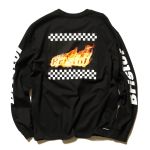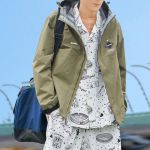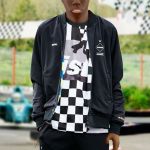 The items are different, from reversible checkered jackets, in green, yellow, blue, to the gray and black jumpsuit, the most football-inspired piece of the entire collection. In the lookbook, there is also a wide range of hoodie, tee, crewneck and nylon jackets, in which the patches and the chessboard on the sleeve are dominant, more than the colors. Keep an eye on the accessories, especially the caps, like those worn by the pilots on the podium after the races. It is New Era instead to realize the 4 black models of the snapback, as well as the backpack and the waist bag, only a part of the merchandising of the most absurd football team in the world.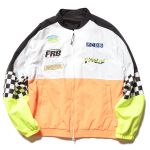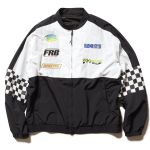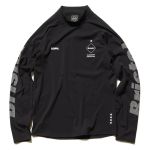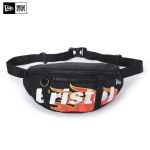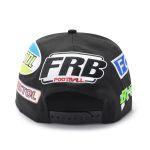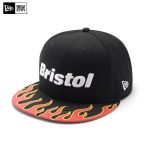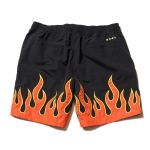 The FC Real Bristol collection is available on SOPHNET.'s website.