St. Pauli and its strange relationship with Under Armour
How the most left wing club of the world ended sponsored by a Republican brand
St. Pauli's new jersey is really beautiful. It is maybe a general premise, but also a necessary one. It is beautiful because is able to condense (visually) many different elements of the club, that in the last year has become more and more famous outside the pitch, nevertheless the bad results of the club. As the same chairman of the team, Oke Gottlich, said: "new jerseys have a strong link with the image of the club, with its same neighborhood", an essential element for the St. Pauli, a team that always lived a visceral union with its supporters. But for the second year strength, St Pauli kits will be realized by Under Armour.

The news is nothing great, Under Armour was able to sponsor better and bigger team than St. Pauli, and has the clear mission of conquering the European market. The surprising part of the deal is another one, is the "political" one.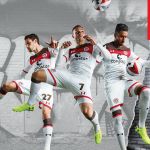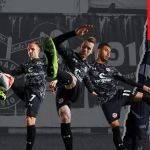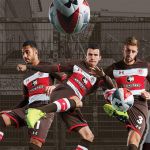 In the past years, in fact, St. Pauli made a name as "the most left-wing club in Europe". A definition that has to be understood in its complexity and that derive more from "social" action that real political deal. In a reportage by 8by8 Mag, St. Pauli has defined a club with supporters that were "Anti-racism, anti-sexism, and anti-xenophobia". Also, according to the author this status permitted to St. Pauli to ignore its bad sportive results and live with a strong and solid reputation.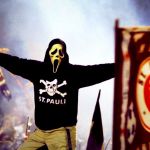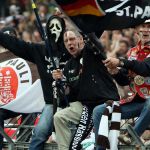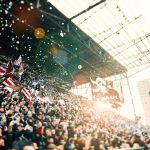 Why is then "strange" this dealing with UA?

In the days right after the election of Donald Trump, Under Armour CEO Kevin Plank spent some words for the ideas (economical, above all) of the President, causing the reactions of many athletes, in particular, Steph Curry. Even not considering that episode, the image of Under Armour was always related to the Republican part of American. In a piece of the Guardian was, in fact, stated that UA was the favorite sports brand of every rich white man. An inquiry by Fortune underlined the behavior of UA, that tried to "clean" the "white washing" of its impression.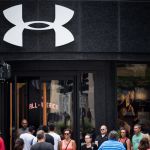 Given this considerations, it is worthy of note the attempt to rebuild the relation between UA and St. Pauli. Oke Gottlich, in fact, was the first to take the side of Steph Curry in his statement. It is also worth to note that the St. Pauli kits are realized by UA UK, and this could mitigate the strange relationship between the most left-wing team of the world, and the most Republican brand in sports business.