Southampton F.C. signs with Hummel
The return of the Danish brand at the St. Mary Stadium after 30 years
Premier League club Southampton F.C. have announced a new deal with Hummel, who will be the English club's technical sponsor from next year. The Aarhus brand will replace the current supplier Under Armour, which has announced that it will withdraw from the contract in advance of the initial agreement. The American brand, in fact, had an agreement with Southampton F.C. valid for two more seasons, but according to a company note, due to new commercial strategies they had to break off relations with the English club. Hummel has signed a five-year contract with Southampton F.C., who have made a video to present their new technical partner.
Hummel's return to Saint Mary Stadium is a return in style after thirty years of absence. The Danish brand, in fact, was technical sponsor of Southampton from 1987 until 1990, a period not too long, nor particularly lucky for the Saints, who in those years did not win anything. Yet the partnership between the Saints and Hummel has become historic thanks to the jersey of the first year of collaboration, which the Danish brand has created for the team in homage to the Danish national team's kit template that participated in the 1986 World Cup. In fact, the two teams - club and national - had the same colors - white and red - and Hummel decided to create a bond between the two realities through the game shirt, by the time was worn by a young Alan Shearer and the historic Matt Le Tissier.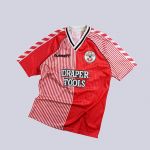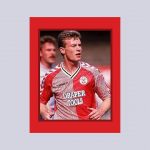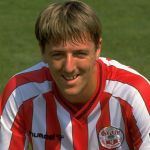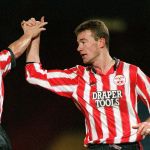 In recent months, Under Armour has been showing that it has a different kind of approach to the world of football, seeking contracts more with individual players than with teams. This is demonstrated by the interruption of the relationship with the Saints, but also with St. Pauli, while instead, the relationship of the American brand with individual players is of great importance, such as those with Memphis Depay and Trent Alexander-Arnold.