The new Under Armour jerseys of Estudiantes del la Plata
The exaltation of tradition, from generation to generation
Estudiantes de la Plata, one of the most famous Argentine clubs in the world and the company where Diego Armando Maradona started playing football, presented the new 'Home' and 'Away' uniforms, made by the American technical supplier Under Armour. The models have remained the same as in other years, with a more classic and celebratory touch than the club's glorious past, which in total, between Argentina and international titles, counts 14 trophies on its board. The new uniforms are a reference to the club's tradition, in particular, the foundation by university students and the transmission of values from generation to generation. The shirt is inspired by the phrase of Osvaldo Zubeldia, former manager of the club: "You cannot achieve glory for a path of roses". We have to fight.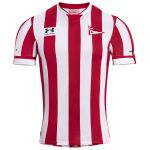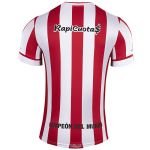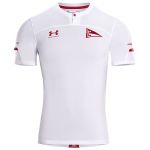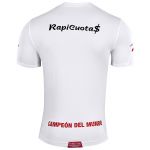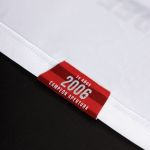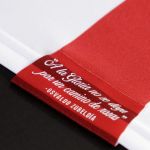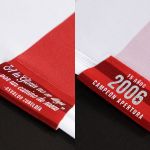 For the 'Home' model, Under Armour has taken up the striped motif that has always characterized the Uniform of Estudiantes, with the logo of the black brand on the right and the coat of arms of the club (historic, flag-shaped) on the left. The style, however, unlike the other years in which bands and red and white colors were applied, is much more vintage, with a template where the stripes totally cover the uniform, even on the sleeves. Where, however, a small white stripe appears on the duffel bag. Another characteristic trait is the inscription 'Campèon del Mundo', an expression that also accompanies the much more elementary 'Away' model. In fact, the second shirt is total white with logos and red details. Both jerseys carry the celebration of the last title won by the Buenos Aires club, the 2006 Torneo de Apertura, with a tag at the bottom on one side.
The Argentine club is one of the few left under the management of Under Armour, which has lost many sponsorship deals in football in recent years. Among the most prestigious, after the departure of Tottenham in 2017, from next year he will no longer even wear Southampton or St Pauli, who have abandoned the American brand. With Estudiantes, on the other hand, the relationship continues from 2019.