15 years of the Euro: the most expensive signings
Since the arrival of the single currency, we had some very exciting transfers
Today we have one of those anniversaries that make us feel old, especially if you was born in the Nineties or earlier. Fifteen years ago, March 1st, 2002, Euro replaced all the old values in Italy and many other European countries. And other than changing the life of billions, this new currency has radically changed football and all the economic world around it. Since the old Liras, Pesetas and Marks have been replaced by Euro, the sums regarding football have increased vertically, reaching some unimaginable peaks. So, we decided to list the most expensive football transfers, one for every Euro's year.
15) Angel Di Maria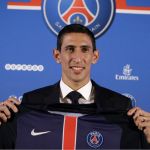 After his transfer in the cloudy Manchester, El Fideo moved again towards Paris, to reach PSG. The sheik Nasser Al-Khelaifi paid him €62,5m.
14) Raheem Sterling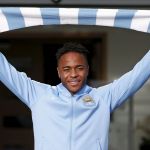 The same amount of money spent by Manchester City for Liverpool's wonderkid Raheem Sterling, which has already scored 20 goals in the 80 matches with the Citizens.
13) David Luiz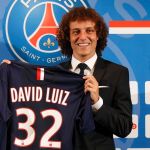 The Brazilian defender has cost PSG €62,8m, not a great deal considering that he has returned to Chelsea three years later for "just" €40m.
12) Edinson Cavani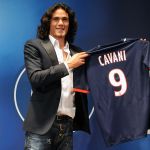 El Matador has been loved by Napoli's supporters for years and then the PSG's sheik bought him for €64,5m, the sixth most expensive transfer at the time.
11) Kaká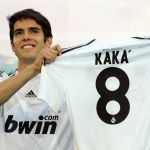 The Brazilian, cost €65m to Real Madrid, has played just 120 games and scored 29 goals in his years with the Merengues.
10) Zlatan Ibrahimovic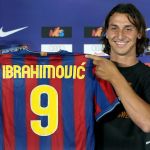 Veni, vidi, vici. This is kind Zlatan career's leitmotiv. And even with his five trophies with the Blaugrana, he's considered one of the worst signings in club's history with €66m.
9) Oscar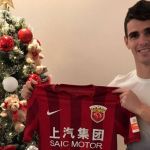 Even if he's just 25, the Brazilian chose to go to China for money, instead of playing in Europe. Anyway, Abramovich added €70,4m to his pockets.
8) Angel Di Maria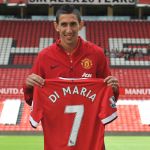 Do you remember Fideo's move to cloudy Manchester? Well, it cost the English club something like €75,6. Basically €2m for every game he has played with United.
7) Kevin De Bruyne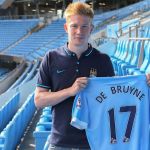 Even if he used to have many doubters, he's proving himself worthy of the €78m spent for him by Manchester City two years ago.
6) James Rodriguez
After his unbelievable performance at 2014 World Cup, Real Madrid's owner Florentino Perez spent €79,8m to bring him to the Spanish capitol.
5) Luis Suarez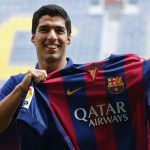 One of the most painful transfers in Liverpool supporters' hearts, even if Suarez departure towards Barcelona brought €82,3m in Reds' pockets.
4) Gonzalo Higuaín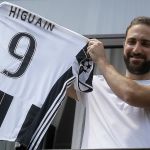 "The Betrayal" left Napoli's supporters with broken hearts, but at least set a world record for South-American players with €90m fee by Juventus.
3) Cristiano Ronaldo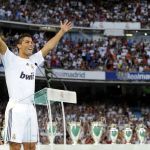 The podium is opened with "The" signing, the one that opened to unimaginable signings in the future. CR7 costed Real Madrid €94m, that he has completely repaid with trophies, merchandise and worldwide exposure.
2) Gareth Bale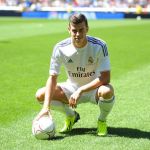 The Merengues are also on the second place, breaking their own record with Gareth Bale's signing. The world class player from Tottenham was the first "100-million man".
1) Paul Pogba
Of course, he's the first one, Mr. Dab Dance. The worldwide phenomenon - that's what he is - has returned to Manchester United for €105. An all-around commercial deal, with the perfect fit between Pogba, United and adidas.