Diadora & Serie A = A long love story
NSS - New Sport Side
Pasadena. July 17th, 1994. Roberto Baggio fails the penalty that condemns Italy to defeat. Brazil is the champion of the world.
The 90s are commonly assimilated to the pop culture which also involves sport, and therefore football. The players become the stars of the commercials, the concept of sponsor is consolidated in the reality of the A Series and beyond. Roberto Baggio is the ultimate expression of this idea and with him his sponsor: Diadora.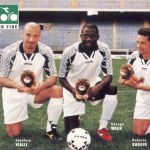 In the following years, Roberto Baggio will become the face of the Venetian brand. Over the years, a number of memorable commercials mark the partnership with the Divin Codino: tip tap danced with Beppe Signori (made right on the eve of the American World Cup) and the legendary spot with Vialli, Weah and Lions.
The one of Diadora with numbers 9 is a long story, running from Van Basten, passing from the panther of Liberia and then direct to Pippo Inzaghi. Last year Diadora has created a sneaker inspired by the shoes of the Swan of Utrecht, the FS screw, the N9000.
That model, along with the S8000 and the "Fast" V7000 will be the focus of the project that is bringing Diadora around Europe for the promotion of Sport 90, the twenty-fifth anniversary of the running 1990 catalog.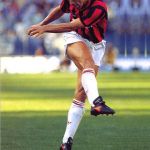 The combination of Diadora with the champions of the A Series has gone beyond its most famous representatives. In 2008, for the 60th anniversary of the brand, the Diadora LX K-Pro was launched in a special edition for Francesco Totti.
In an unusually warm German afternoon, Diadora has its chance for revenge against an almost personal penalty. From number 10 to number 10. Totti scores, and the World Cup will end in a slightly - but incredibly crucial - different way from Pasadena.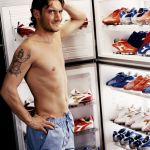 In the meantime Antonio Cassano, who has been his twin in terms of goals, has become one of the main spot for the company, who wanted to bring the former wunderkind of the Old Bari at the heart of the campaign for a revival of the '10s . Cassano is a natural continuation of the genealogical spirit of Diadora: fantasy at the power, always.
During the early years of this decade Diadora installs itself as a leading technical sponsor of our league. 2003 is closed with a sale volume of 300 million euros, at the same time the signature for the renewal of Bobo Vieri's contract arrives, and his new yellow shoes are entirely made of kangaroo leather.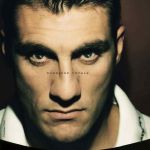 If you had a contract Baggio, Totti and Van Basten, you managed to personify the spirit of an era. The Fabulous 90s of Italian football, the billions, the arrival of foreign stars, Milan AC champion of everything and the private TV, have had Diadora as a constant partner. Today things have changed: Nike and adidas draw global attention dressing Cristiano Ronaldo and Messi, producing lightweight boots, sparkling and eye-catching colours.
But when we were the Kings, we had Diadora by our side.