Which club earns the most from the technical sponsor?
Nike, adidas and PUMA in the European top 10, which also includes an Italian club
Manchester United has recently announced the renewal of the contract with adidas, the technical sponsor of the Red Devils since 2015 which has extended the partnership for the next ten years with a contract that brings Manchester 105 million euros per season. However, the English team is not the club that gets the most money from its sponsor, the European ranking is led by Real Madrid, also sponsored by adidas, which has a contract worth 110 million a year, five more than Barcelona, ​​the second port together at United. In fourth position is Arsenal (85) while Nike returns to fifth place with Paris Saint-Germain (80). The only brand other than Nike and adidas in the European top 10 is PUMA which guarantees Manchester City 75 million euros, five more than Chelsea (70) and fifteen more than Bayern Munich (60). Juventus is the only Italian team in this ranking thanks to the 51 million that adidas will guarantee to the black and white until 2027, followed by Liverpool and Tottenham, both with 35 million per season from Nike.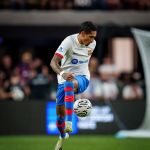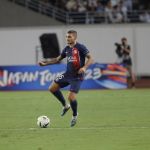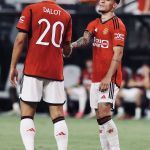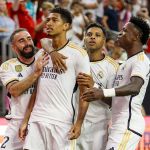 Who earns the most from the technical sponsor in Serie A?
As mentioned, Juventus leads the ranking of Italian teams to have the highest sponsorship contract. A ranking that sees Inter and Milan in second place thanks to the 30 million guaranteed respectively by Nike and PUMA. If the gap with Juve seems too large, the difference between the three teams on the podium and the fourth is even more surprising: adidas recently announced as the new sponsor of Roma pays the Giallorossi 5 million. 4.5 are those of the contract between Lazio and Mizuno, followed by Atalanta (Joma) and Fiorentina (Kappa) with 2.5 million per season. Kappa has a 2 million contract with Turin while Sassuolo, Udinese and Bologna receive a million from PUMA and Macron. A peculiarity in Serie A are the two teams without a real technical sponsorship contract, Napoli in fact produces its own uniforms, the same goes for Lecce which has created the M908 brand currently on the Salento uniforms.