S.S.Lazio presents the first two jerseys for the next season
The biancocelesti unveiled the Home and Away kits made by Mizuno for 2023/24
The Olympia eagle is ready to fly over the pitch of the Stadio Olimpico again in the 2023/24 season, and it is from her and the Biancocelesti achievements that S.S. Lazio and Mizuno have taken their inspiration for the new match kits. With a launch in some symbolic places of the Eternal City, the two outfits were unveiled, the first as per the biancoceleste tradition, with a pattern dedicated to the eagle, while for the away kit dark blue and tricolor details celebrating the fiftieth anniversary of the Scudetto of the 1973/74 season.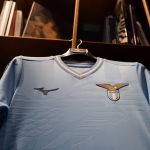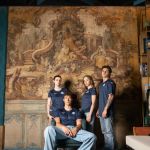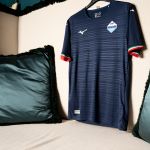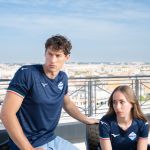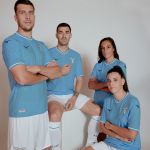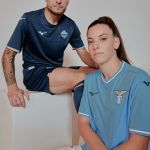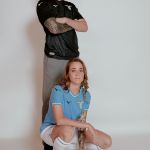 The design of the Home kit is characterized by the detail of the eagle embossed on the front with a variation of shiny and matt surfaces, finished with white edging and a V-shaped collar that recalls that of the uniforms worn by the historic team whose members included Giorgio Chinaglia, Pino Wilson and Luciano Re Cecconi. The Away kit pays homage to that same season in an even stronger way, thanks to the tricolor details on the sleeves and the inscription '50 anniversary' on the back of the collar. The appointment for the third kit is in a few weeks' time when the biancocelesti will also present the Third Kit at the Auronzo di Cadore retreat.
The new kits will be available from July 7th in the digital and phisical S.S. Lazio Store and in the Mizuno channel.