What the coaches' clothes tell us in the Champions League
How one presents oneself for the most elegant evenings in European football
Given the domestic quality of Arsenal this season garnering the majority of positive media attention you could be forgiven for forgetting that Manchester City are cruising on a relatively silent substrate. However, Erling Haaland and Kevin De Bruyne regularly remind us of City's devastating quality just enough for their presence to be constantly felt; their 7-0 demolition of RB Leipzig sheens The Citizens credentials as Champions League favourites once again.
Whilst goals aplenty were on display at The Etihad, Inter Milan took the spirit of the mid-90s to the Estádio do Dragão drawing out a much-desired 0-0 result placing Internazionale into the Quarter Finals for the first time since 2011. Napoli continued their effortless form finishing 3-0 winners on the night over Frankfurt thanks to the brilliance of Victor Osimhen, Khvicha Kvaratskhelia and Piotr Zieliński. Europe's dark horses are now perhaps no longer to be considered applicable for that moniker given their unmistakable quality this season.
The infinitely stylish Don Carlo Ancelotti and his Real Madrid side continue their imperious Champions League Knock-Out form with a 1-0 win over six-time European Champions Liverpool thanks to an easy finish from the seemingly timeless Karim Benzema. With a collection of play styles available for spectators, we continue our theme of analysing the sideline sartorial choices of Champions League managers in the hopes of drawing links between their personal style, and the way in which their sides play.
Pep Guardiola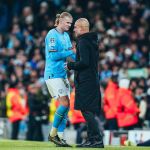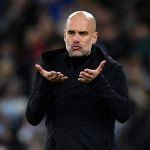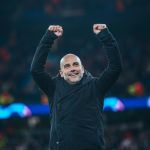 Pep Guardiola has been the purveyor of footballing style since taking control of Barcelona on June 17 2008. Each of his sides since then have displayed a quality few other managers have been able to match throughout the history of the sport. However, whilst the vast majority of the attention that surrounds his teams are their unceasing success - and rightly so - there is often a footnote left somewhere regarding his personal style.
Pep is a known fan of the Italian giants Stone Island and often adorns the touchline in a casual sweater, cargo trousers, and one pair of a vast collection of sneakers. That said when the Champions League fixtures step into his schedule, the formalities return. Often regarded as a suit-and-tie man, Pep stepped onto the sideline against RB Leipzig with a long-lined cross-body jacket, tailored trousers and delicate pair of shoes. As Manchester City dismantled RB Leipzig, Pep's sartorial smarts gave him the heir of a behind-the-curtain leader, a delicate presence with more power than any other. Somehow, Pep seems to combine the style of a superhero and supervillain in tandem.
Carlo Ancelotti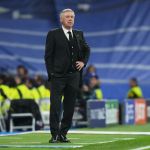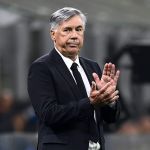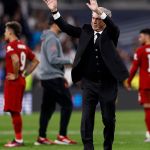 Carlo Ancelotti
is football's ever-present figure. His style, much like his side's winning qualities, remains much the same throughout his career - a much-appreciated consistency. Pacing the sideline in a black suit and tie, a slightly raised eyebrow, and smooth-combed side parting demonstrate that classic style is exactly that, classic. It works every time.
The same can be said about Real Madrid as a squad. In the Champions League, there is no greater side and it seems unlikely that any club will be able to supersede the achievements of Los Blancos. Real Madrid blends youthful vigour and timeless quality whenever they play, one needs only look at their midfield to understand this. Spearheaded by the consistency of Carlo Ancelotti, dressed better than almost any other manager, Real brought a timeless yet consistent style to the competition, often finishing with the trophy on its way back to Madrid.
Luciano Spalletti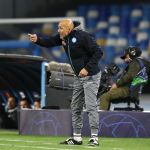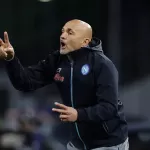 It can't all be about the suits. Luciano Spalletti has infused Napoli with a tinge of greatness to such an extent that they're rapidly developing into an inevitable force. The harmony and balance within the squad are almost perfect and their unified mentality and penchant for dashes of brilliance are clearly patterns of footballing philosophy that trickle down from the manager.
As mentioned in part one, when a manager opts to wear what is essentially a training outfit, it elicits a sense of unity, a one-of-us display that has consistently powered Napoli to success throughout this season. Napoli are still a work in progress despite their close-to-perfect season thus far, and the tracksuit worn by Spalletti represents this, represents the training ground and the work they have put in and will have to continue to put in if their results are to remain at this level. That said, perhaps Spalletti is simply a fervent Armani fan, and who could blame him?
Simone Inzaghi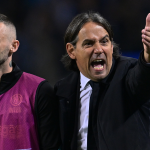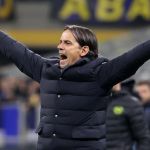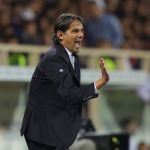 The second of our Serie A triumvirate, Simone Inzaghi is very much a man of formalities and sartorial consistency. During his Inter Milan tenure, his side has remained a consistent presence at the top of the Serie A yet has found finding form in Europe more of a challenge. Regardless, an aggregate victory over FC Porto is not a result to skim over.
Internazionale also has a sponsorship with a major fashion house, for Inter, their partner of choice is Moncler. Inzaghi can often be seen shrouded in his Moncler jacket layered over his Ancelotti-esque black suit and tie. In doing so, Inzaghi plays the role of the club man and elevated touchline composer. At points not the most exciting, yet consistent and timeless nonetheless, Inzaghi's sartorial choices represent what Inter have become - a staple. For Inter fans, the hope is they follow in the Moncler footsteps of not simply being an Italian staple, but a European one too.
Roger Schmidt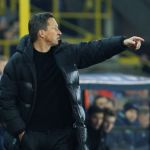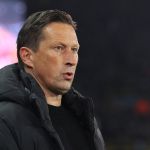 Roger Schmidt carries with him the air of a manager most capable of guiding the death star, an unstoppable force led by an intelligent, perceptive, and tactically exquisite individual. His Benfica side are an inevitable domestic force sitting in their usual place at the top of the league, yet this season they are running Napoli close for the dark horse title, playing a cuttingly direct brand of football that saw As Águias place seven goals past Club Brugge over a two-legged affair.
Dressed almost entirely in black, Roger Schmidt presented a figure of calculation, a tactile man wielding a devastating European force. His Benfica side are harmonising excellently throughout this season's Champions League and look likely to trouble any side unfortunate enough to draw them in the Quarter Finals. Sartorially prudent, his Benfica side rose to the occasion. Their understated quality is perhaps not so understated anymore.