The big comeback of blackout kits
A trend that is here to stay
The Borussia Dortmund effect, with their new blackout jersey emptying stocks again in record time, has brought all-black suits back into fashion on the pitch. It's a trend that never really went away, but is making a comeback this year in various leagues and among technical sponsors, bringing in both much acclaim and revenue. After all, it's easy to see why all-black jerseys, which can be worn both on the pitch and at La Scala's premiere, are so successful. It is undeniable that they have an innate elegance that transcends corporate colours and instead showcases the jersey's lines, silhouette and details.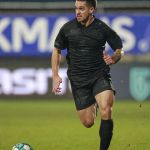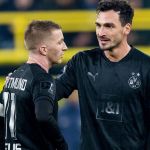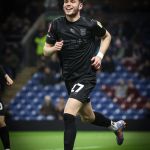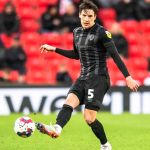 Borussia's jersey became hotly sought after by its own fans, who populate one of Europe's hottest corners every week, after the first all-black edition, made to celebrate the
club's 110th anniversary
, sold out in moments. And although
PUMA
had planned a much larger stock in this case, even these 60,000 or so were quickly sold out, giving a clear idea of the appeal of jerseys that choose the monochrome colour palette at this point. And if the team from the Ruhr region has a strong connection to the colour that immediately brings to mind the coal, wrought iron and smelting furnaces that characterise one of Europe's most important mining regions, then other teams have followed suit, even without BVB's mythopoeic strength.
A few kilometres north of the German border, on the North Sea, even
Sparta Rotterdam
decided this season to release a blackout jersey in collaboration with its technical sponsor, the local company
Robey Sports
. And again, the city of Rotterdam was the inspiration for this particular jersey, which is dedicated to the so-called mayor of the Dutch night, the poet
Jules Deelder
. A jersey, then, for the artists, musicians or simple patrons who light up the Dutch nights when all other lights are out. In Ipswich, too, it was a local artist who inspired and, in this case, designed the home team's jersey. We are talking of course about superfan
Ed
Sheeran
, who designed
Ipswich Town's third jersey
with the cover image of his album 'Equals', released the year before. Needless to say,
Umbro
's pre-orders quickly sold out and many more jerseys than originally planned had to go into production.
But the success of the monochrome jerseys, where even the corporate and sponsor emblems were given the same makeover, is so obvious that another English team,
Hull City
, decided to reuse the jersey from the previous season as well. The
Umbro
jersey uses subtle colour variations to keep the vertical stripes that characterise the English club's home kit visible, while all other details are exclusively black. And another example of such design being in demand among fans comes from Brazil. When
Atletico Mineiro
renewed its competition for fans to design their own jerseys, the winner of this year's
Manto da Massa
was a black jersey. The jersey, designed by
Le Coq Sportif
, used different shades of grey to create vertical stripes with scenes telling the story of the Galo club, was obviously a great success and confirms that the trend for all- black jerseys continues unabated.