The signature boxing outfit by Off-White™ c/o Virgil Abloh
Made exclusively for Somali boxer Ramla Ali
Off-White™ c/o Virgil Abloh continues to make its mark on the world of sport, this time with a boxing outfit for Somali athlete Ramla Ali for her first title fight. The boxer is still undefeated and will wear the outfit when she fights Avril Mathie for the IBF Intercontinental Super Bantamweight title at Madison Square Garden in New York on 4 February.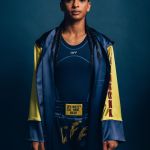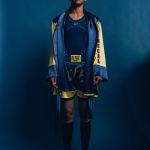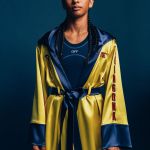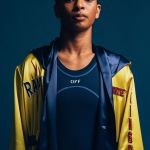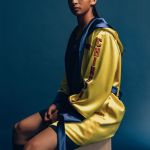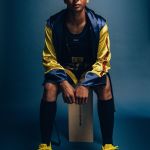 The kit consists of a yellow and blue satin dressing gown with thread embroidery and crystals on the chest, sleeves and back. The back features Off-White™'s signature iconography mixed with a panther motif in homage to Ali's Somali identity. The blue satin shorts are emblazoned with the OFF emblem on the front and the seamless tracksuit features the same logo on the chest. The set is rounded off, of course, with a pair of gloves by EVERLAST, signed by Off-White™.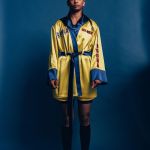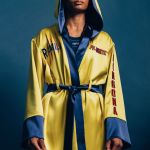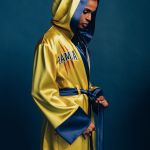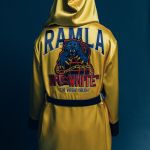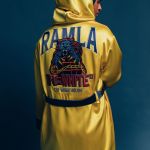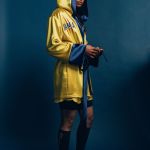 "I could not be more excited to finally be working with such an iconic brand as Off-White™ and the catalyst is the most monumental sports competition of my career," said Ali. "I have loved the brand since its inception and have always been in awe of Virgil Abloh's work, the legacy he left behind and the incredible vision Ibrahim Kamara has continued to realise through his work."