adidas' vintage collection for Germany has already won the World Cup
The German brand dusted off historical patterns and designs for its national team
No longer a surprise, after the many surprising releases, adidas is back to amaze with a unique collection dedicated to Germany, the national team with which it has a lifetime contract, with a retro flavour. In fact, taking up the national team's heritage, adidas has reopened the archives, dusting off those designs and patterns that have made every fan fall in love with them, not just the German fans. Years later jerseys like the one used in Italia '90 have remained in history, a unique heirloom for those who still own them, kits that are obviously hard to find anywhere and if in good condition are sold at very high prices. And adidas has decided to take us back in time, bringing out some of the most popular designs in a collection featuring jerseys, jackets and sweatshirts.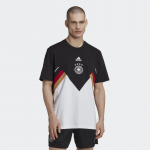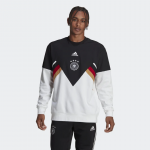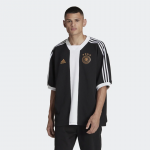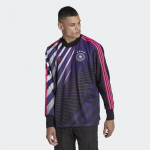 The new collection is a mixture of the Germany kit from '92 and the three-stripe design used by many teams between '93 and '95, such as the one worn by Liverpool and gone down in history as one of the Reds' most iconic kits. In addition to these, the collection also features the vintage goalkeeper jersey also used by the national team in the late 1990s.
The whole collection is already available here.