The excellence of Louis Vuitton will be encapsulated in a book
Entitled Louis Vuitton Trophy Trunks chronicles the relationship between the French Maison and sport
As well as being an icon and symbol of excellence in the world of fashion, Louis Vuitton is also an icon in the world of sport. For this reason, the French fashion house has just recently presented a new book entitled: Louis Vuitton Trophy Trunks, which describes and explores how the brand has been an integral part of the coronation of sports legends. From Rafael Nadal winning his record-breaking 10th French Open title in 2017, to France's victory over Croatia at the 2018 FIFA World Cup. Icons and leaders in their respective fields, Louis Vuitton and winners unite in a common goal, the timeless celebration of challenges and competition, sport and commitment.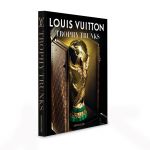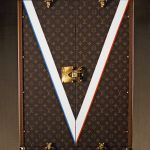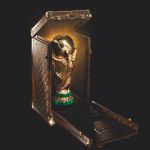 Louis Vuitton's heritage does not stop at fashion alone but also consists of a history of legendary achievements and skills. A legacy shared with the masters of sport, sailors and players, tennis players and football stars, rugby heroes and basketball Hall of Famers, who, like Vuitton, have defined the art of staying in the memory. A history of excellence and victories that will now not only stop at the Trophy Trunks but will be encapsulated in a new book, to celebrate and exalt the 100-year relationship between the brand and sport.
The book is available here.