A brief history of cigars in football
A tradition reserved only for winners, imported from US sport
Zlatan Ibrahimovic has just brought the tricolour back to the Rossoneri's Milan, resisting the last desperate assault of his Inter cousins by regulating a drained Sassuolo at home, and can finally celebrate yet another feat of his career. He enters the field of the Mapei Stadium with the pace of the old warrior, enjoying every single second as he lights a cigar on his way to the podium in midfield.
Carlo Ancelotti became a style icon when his photo came out in sunglasses amidst Vinicius, Militao, Alaba and Rodrygo celebrating LaLiga victory with a fat cigar in his mouth, already well consumed, while his counterpart at Manchester City Guardiola, having just won yet another last-second Premier League victory thanks to Gundogan's double, called his players legends and promised a party where neither cigars nor beer will be missing. A reference to the videos released last year during City's party, which portrayed Pep with a Tuscan in his hand as he launched into a karaoke of Don't Look Back in Anger, the Citizen's unofficial anthem.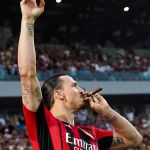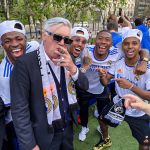 Even in European football, cigars have become the indispensable protagonists of every important victory, the object that more than magnums of champagne, medals around the neck and carousels through the city. Inhaling a cigar, taking every possible moment to take perfect puffs while all around a ruckus breaks out, is the real trophy. Slowing down, like a slow-motion movie scene, to savour the victory before being swept away. But until a few years ago, it was not customary to light a cigar in the locker room or on the pitch, indeed such a gesture was more associated with some seasoned coach who had already run out of cigarettes.
The tradition of the celebratory cigar, on the other hand, was imported from US sport, where it has deep roots in various disciplines. And even earlier, they were distributed to champions who came out on top at country fairs, so much so that even today one of the most common sayings used in the US to separate the winners from all those who came behind is 'close, but not cigar', where precisely the aforementioned cigar is a metaphor for victory.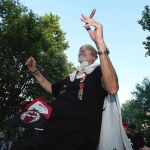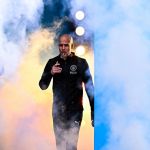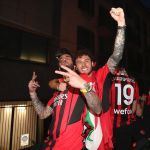 The first person who actually used a cigar in celebration, sometimes even before the decisive challenge was over, was the historic and iconic Boston Celtics coach Red Auerbach, whose legend has it that he would light up his own even before the game was over so confident was he of the strength of his boys led on the field by Bill Russell. From his example came legions of imitators, from American Football through Ice Hockey to Baseball and Golf.
But the immortality of the cigar as a seal of triumph was given by Michael Jordan, who knew a thing or two about victories and immortality, when he celebrated most of his six NBA titles by lighting up a Cuban in the locker room of his Chicago Bulls. Still wearing his game clothes while leaning on the masseur's chair, or still wearing the jersey celebrating his second three-peat, while someone opened a bottle of Mumm and a can of Bud Light. One of those moments of calm before all hell breaks loose that we saw in The Last Dance.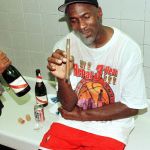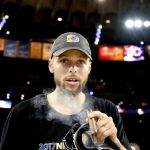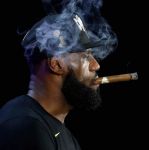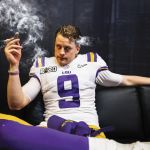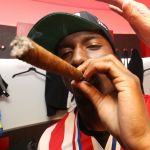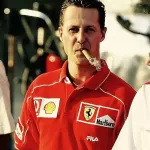 After that moment, celebrating with a Cuban has become a custom in the NBA. From LeBron in Miami to Steph Curry, who even showed up at the TV interview in 2017 with a cigar he had kept for a year after the Cleveland Cavs' comeback. And football, always careful to steal from NBA basketball, has increasingly begun to use certain tricks to make the moments immediately following a victory more and more special.
In football, one of the first to turn it on in the locker room was Frank Lampard, who had himself portrayed immediately after the Champions League final he won in 2012 with his Chelsea team, imitated a few years later by Gerard Piqué, who even used the 2015 Champions League as a footstool while celebrating in a new smoke. Spanish players are no strangers to celebrating with Cubans, as the 2010 World Cup was marked by a notable use of celebratory cigars, from Fabregas to Fernando Torres and of course Gerard Piqué himself. Or like Morata who celebrated Juventus' 2016 Scudetto in this way, Eden Hazard's Europa League victory or Memphis Depay's Eredvisie victory.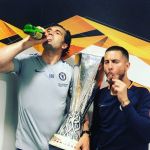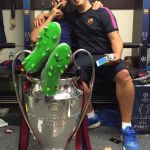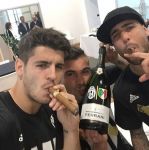 The cigar is the perfect companion to every victory and no one seems to be able to do without it while uncorking a bottle of Champagne or raising the trophy they have just won. A tradition that originated in the States but has also become an increasingly common scene in the world of football, with players finally able to relax after a long season and enjoy a well-deserved puff.