The story of Francesco Totti through his boots
The best versions worn by the 8th king of Rome
May 28 2017, after his last professional game against Genoa, Francesco Totti are waiting to make his last entrance on the field of Stadio Olimpico for a final standing ovation. In that moment has at his feet not only Rome and the entire italian football but also magnificent "Tiempo Totti X", the golden signature shoes by Nike made in limited edition (2.500 pairs) and in bundle with SPQR jersey shown during his last derby against Lazio.
In 2017 the "Tiempo Totti X" represent perfect fusion between tradition and innovation: the sole is the same of original "Tiempo" worn by Totti during first years of his career – at that model are linked his first Serie A goal and this spectacular lob against Buffon –, while the external tongue with rubber band, a specific personalization inherited by previous generations of "Tiempo Legend", is thought to cover the lacing, having a better fit and a great comfort kicking the ball. In addiction there are the black details and a golden upper, symbolizing the glory of Rome and Totti.
Between 90's and 2000's many generational boots were worn by Totti in many key moments of his carrier.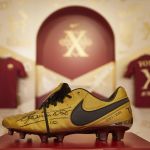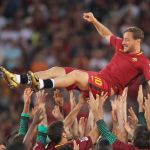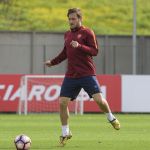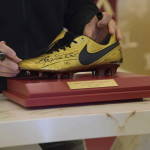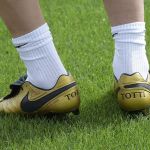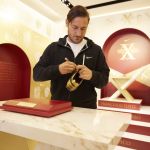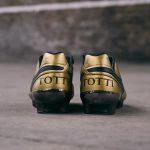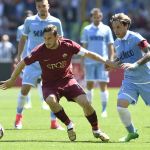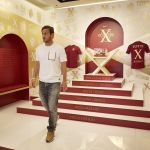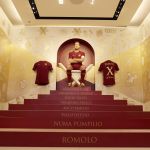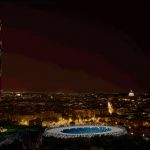 Nike Tales (1998/1999)
During this season Totti sets his new career-high (16 goals in 42 games) wearing the black with red inserts "Air Zoom GX II", with which, on November 29th 1998, scores his first goal against Lazio.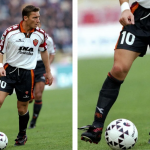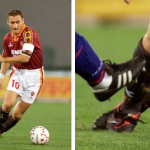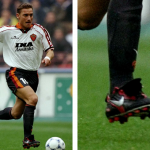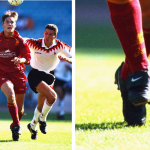 The consecration (1999/2000)
In the first months of the following season Totti wears both "Tiempo" and "Mercurial II" as long as in March debut the first version of "Air Zoom Total 90". These are the international Totti's consecration boots thanks to a great European Championship - and the memorable "Panenka" against van der Sar - and one of the most iconic commercial of all time.

Victory (2000/2001)
In this season Roma wins the third italian championship of his story and Totti records 13 goals and 5 assists. He's the most famous italian footballer in the world and Nike gives him two different colorways - red or golden inserts on black upper - for his Total 90, the boots that accompany him during the first years of 2000's for better or worse.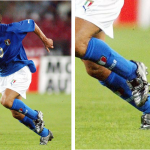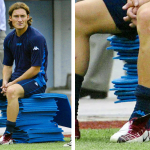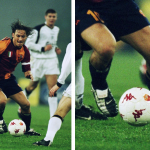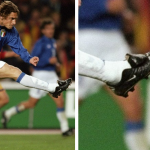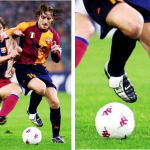 Total 90 era (2001-2004)
Wearing "Total 90 II" with lateral lacing Totti scores two goles in two different games against Real Madrid in Bernabeu; on the other and the innovative "Total 90 III" with circular 90 logo ruin the relationship between Totti and Nike during European Championship in Portugal, in 2004 summer.
Totti's game against Denmark – the only played in that tournament because the suspension cause by spittle versus Poulsen – is conditioned by some problems caused by his red and white "Total 90 III", hurriedly replaced during halftime with a pair of different colorway. After the match Totti will say that it was like having feet into hot sand, but Nike's marketing managers replied that the only difference was the colorway and that the model was the same since february.
On 19th december 2004 the captain scores twice against Parma and becames Roma best goalscorer in Serie A wearing a pair of "Total 90 III" white and gold but it's too late. Totti and Nike part ways.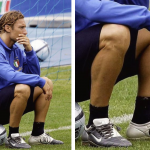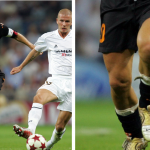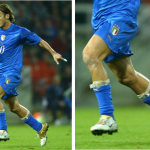 Like Baggio (2005-2006)
At the end of January 2005 Totti and Diadora announce officially their partnership, just a day before the game against Messina: Roma wins 3-2 coming from behind with Totti as main character wearin the mighty "Brasil".
So Diadora inks another italian great number 10 after Roberto Baggio: a great strategic play ahead of World Cup in Germany. At the beginning of his first entire season as Diadora's main athlete, Totti scores his most famous goal against Inter in San Siro with his new "PRO SC", white with details in red.
But on February 19th 2006, during the game against Empoli, Totti suffers a terrible ankle injury, in danger of losing World Cup. During his recovery, Diadora creates the "Maximus RTX14 N", in white-and-blue special colorway: months later, wearing that boots Totti scores the late penalty against Australia.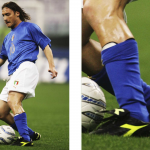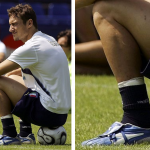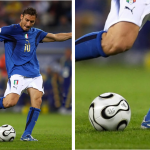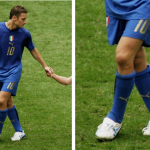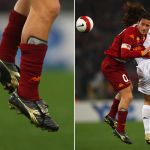 The Gladiator

(2006-2008)

The "Maximus" becomes a real Totti's trademark. In 2006/2007 the "Maximus Totti 14" are available in two different colorways: golden with white logo and details or white with red logo and details. Both of them have in common the big number 10 on the tongue with robber band covering the lacing. In tha Season Totti scores 26 goals in 35 games and wins Golden Boot, following Luca Toni in winners list.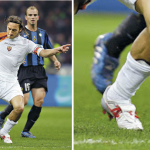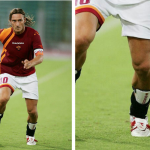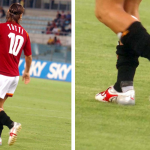 Unbranded (2009-2011)
In 2008/2009, in his last year of contract with Diadora, Totti comes back to the black upper with golden details wearing the "LXK-Pro", before becoming unbranded. Between september 2009 and March 2011 Roma's captain becomes boots free agent: particularly in during this period, Totti also wears (covering the logo) the "Predator Powerswerve" by adidas and the "Air Legend II" by Nike.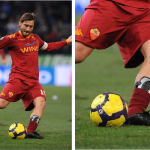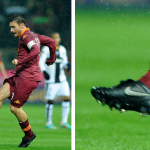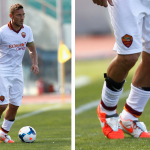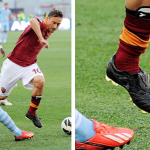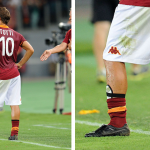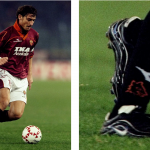 The legend (2012-2017)
This anticipates the reunion that will happen at the end of 2012/2013 season, played wearing "Tiempo Legend IV". In the next two seasons Totti wears the "Tiempo Legend V" and, with Pirlo, is the most important Nike's athlete in Italy. So in February 2015, Nike celebrates his champion with the "Legend V Premium", a limited edtion boot (only 3.000 pieces) symbolizing gladiators era, with silver chromate details on total black upper.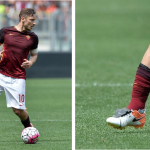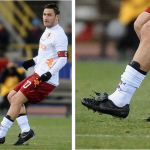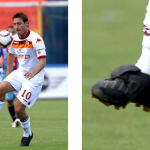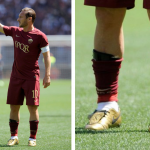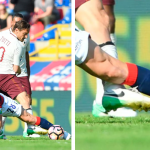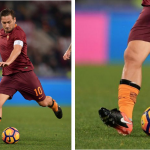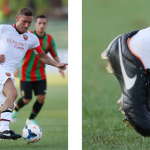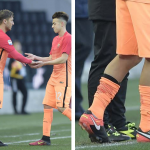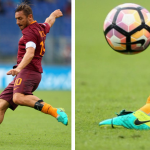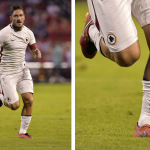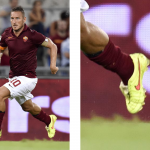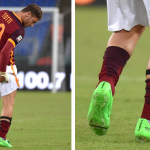 A unique boot also because without the external tongue with rubber band. A fundamental detail, one of the many characterizing Totti's narrative as one-of-a-kind player, not only technically. The tongue and the rubber band come back in the last season and make it possible to distimguish captain's "Tiempo Legend V" from those of other. Because Totti is special, and his boots too.