Nike unveiled the pre-match kit of Nazionali teams
From all over the world
Nike has officially released the pre-race kits of its best national teams around the world. An operation that immediately follows the publication of Brazil's new jerseys and that the teams will use starting this week for the qualifiers at Qatar 2022. Nike made original patterns for each team, and some, like nigeria's, had already come out. Nike's release includes pregara kits from England, France, Portugal, Croatia, Netherlands, Poland, Turkey, Brazil, USA, South Korea, Nigeria.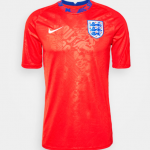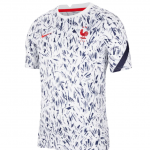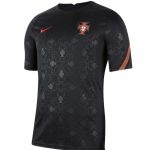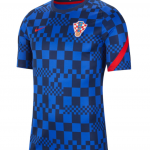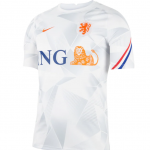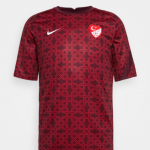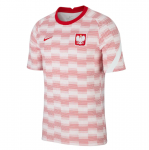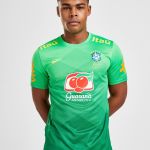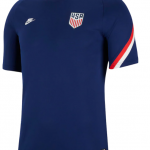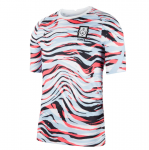 Among all, the most interesting is that of France, but in general, apart from a couple of cases (Turkey and the USA) they are all elaborate and experimental patterns, in some models with indefinite shapes or, in others, on the contrary, with precise geometric designs. On several examples, Nike focused on one of the social colors of the national team of reference, such as the red of England, the white of France, the black of Portugal - changing the geometry in the background each time. South Korea has a particular camouflage, while Croatia's camouflage is inspired by the checkered pattern of the Home uniform and in general to the historical design of the Split National team.
In recent years the warm up uniforms have become interesting workshops for the various brands, in which they have been able to insert templates and drawings of various inspirations and playing with this or that color. In some cases, they have focused on creating a product that can be sold and worn as a streetwear garment, such as the current Naija pre-match jersey. A speech that adidas has made with arsenal's recent pre match kits, aesthetically important, or as happened in the case of Human Race: among the clubs that received the redesigned shirt, Manchester United is the only one that continues to use the uniforms designed by Pharrell Williams in the warm-up exercises.
The Nike pre match kit of football National team are available on nike.com