Manchester United third jersey with the Dazzle Camo design
adidas reinterprets the history of the Red Devils stripes
After the preview kindly provided by United legend David Beckham via social media, the Red Devils and adidas football launch the third kit for the 2020-21 season, one of the most controversial and particular in its history. The design renamed "Dazzle Camo" is a journey through the history of the English club and the German brand: on the one hand the reference to the adidas style of the '70s and' 80s, on the other a design set of the United's past jerseys. The distinctive value of the new shirt is given above all by the red details, not only within the pattern but above all in the colors of the adidas logo and the Manchester crest.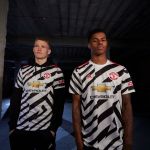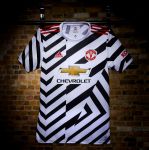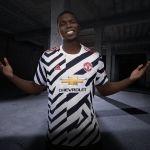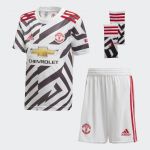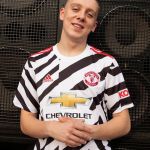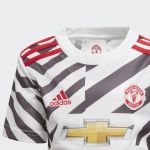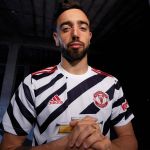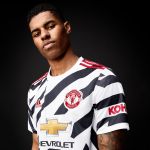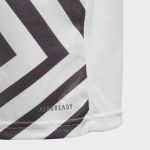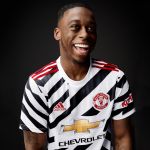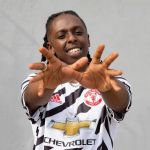 Manchester United's relationship with all-over stripes dates back to 1893, when the vertical stripes were yellow and green; the first black and white stripes date back to 1936, in the season in which the second shirt was white with horizontal black stripes. A detail that underlines this historicity is the writing "110 years of stripes" which is shown on the collar. The kit is completed with white shorts and white socks, although the Red Devils will have the opportunity to wear the same with the jersey motif.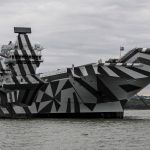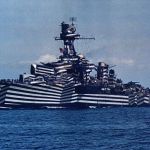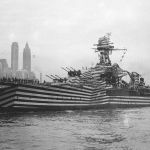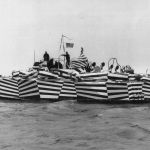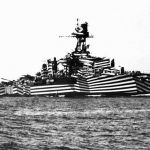 The shirt caused an incredible flurry of reactions on social media. Among the thousand memes, bizarre but apparently sensible theories also pop up. The "Dazzle Camo" was used to coat the ships of military fleets during the First World War because Norman Wilkinson - a British artist - theorized that the optical effect produced by the discontinuous geometric shapes were useful to dazzle the enemy and make them mistake the estimate of the range, speed and direction of the ship. According to this theory, the mesh could create the same effect.
The Manchester United third kit is available from today on adidas.com and United Direct.