Héctor Bellerín is a unconventional player
The Arsenal full-back has recently confirmed that through an interesting interview posted by The Guardian
He's recently came back to the pitch after eight months, those who took to recover from his serious knee injury suffered last January against Chelsea, and two minutes after he subbed in he immediately served an assist in the League Cup match between Arsenal and Nottingham. If there is something that has managed to overcome the echo of his return to the football scene is certainly the interview that he conceded of a few days ago to The Guardian, a real back-to-back between the Spanish full-back and the English comedian of Sri Lankans origins, and great fan of the Gunners, Ramesh Ranganathan, in which for the umpteenth time all the surprising sensitivity of the young Catalan emerged.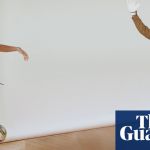 Héctor Bellerín was the first and only Premier League player to speak at the Oxford Union, where he was invited to discuss football and much more because of his ability to range over different topics and provide interesting and unconventional insights, those that others footballers are not able to give. He's deeply addicted with fashion and never misses a chance to show off on the catwalks of London, Milan and Paris; loves to go around London's art galleries in his off days; publish analogue photos on his Instagram profile; speaks of Catalan independence and international politics; he likes yoga and is vegan: enough to have universally gained the status of a particular soccer player, unique, completely different from the others.
Very few professional football players reached to stand out and be appreciated for their personality both on and outside the pitch, able to be perfectly at ease even in different settings, and one of these is certainly Bellerín. It's precisely the concept of personality, the one that some years ago could be attributed to another column of the London team such as Tony Adams, that served to start the conversation between the two main actors: the same personality that is clearly lacking in most of the footballers, accustomed to post such boring and anonymous content on social networks that they have contributed to increasing the conviction of 'football players=machines' (those who, Messi and Cristiano Ronaldo above all, over the years, in addition to the hundreds of goals thanks to which they have rewritten every current record, have changed the universal conception of the football star, putting the efficiency before the discorderliness) and 'football players=stupid', not able to exploit their privileged position to speak about actual topics that are much more serious and uncomfortable like racism and depression.
"If Einstein were still alive, he probably wouldn't have a clue about the offside rule. We have a different kind of intelligence."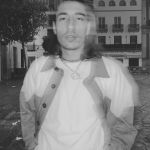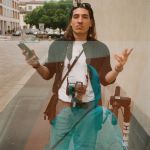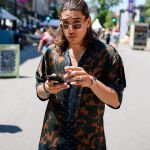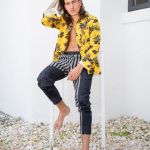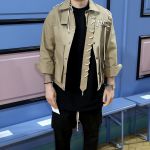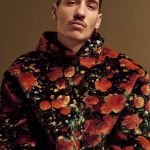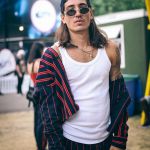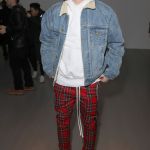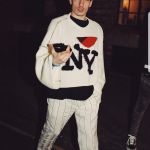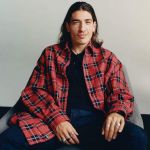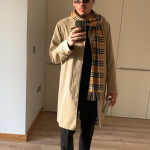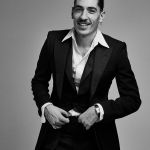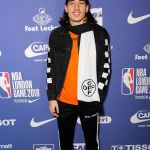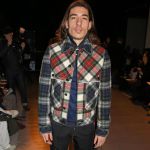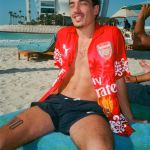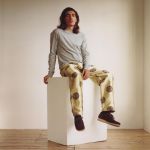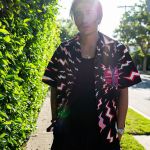 A general reasoning regardless of the popular origin of the footballers' category, and their cultural background. Although he's from of a lower-class family, Bellerín's youth was very different from that of some of his colleagues: he grew up in Catalonia with his father, a very faithful Betis supporter worked in insurance, and his mother, a clothing pattern designer who inevitably gave him the passion for paintings and fashion, and over the years has developed a mix of influences which, having landed in London at the age of 16, has been able to cultivate and develop, which it still preserves, thanks to the many boosts offered by the dynamism of the City. As stated in a long interview on MUNDIAL, of which he was on the cover in 2018:
"I've always wanted to be a bit different, but I think London had a massive influence on that [...] I feel London is a city where there are so many different styles, so many different groups of people and subcultures, that even if you do get those looks in the street, you don't really care. At the age of sixteen, coming over here, walking out on the street and seeing so many people just doing their own thing, it inspired me a lot."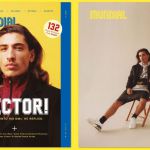 On the contrary, football world is full of players who are used to doing the same things, posting content that is always too similar and thinking all the same way rather than bringing out their uniqueness, showing their ideas and creating an independent icon. Certainly it's a question linked to the level of aesthetics and personal taste, that which does not belong to everyone, of course, and which allows you to see things in a different way. As for example regarding the North London Derby between Arsenal and Tottenham, which according to some people over the years has lost a bit of charm because foreign players do not have the right spirit to play a challenge so feisty, but instead Bellerin, grown up with the myth of Thierry Henry and grown up by Arsene Wenger, think about it in a completely different way. The right one.
"I don't hate Tottenham because they told me to hate them. I hate them because I love Arsenal".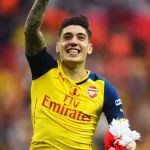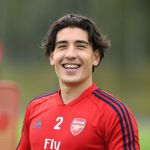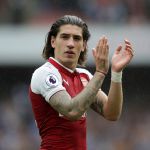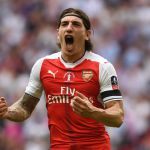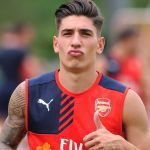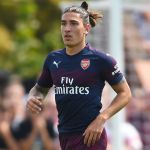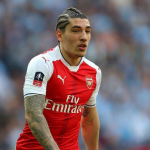 Too often, among the attitudes associated with the personal sphere of the footballers, there is no sincerity to appear as normal people, while there is the fear of manifesting the stress of keeping up with pressure, loneliness and the objective daily difficulties of having to live medium-long periods without the beloved affections, a problem that concerns not only the youngest but still many great champions. Fragility that is systematically kept hidden so as not to ruin the ideal imagery of the super-man. A figure that does not necessarily correspond to that of the professional footballer.
"Footballers still feel scared because the sport is associated with maleness. But you don't have to be an alpha male just because you're a footballer".
Bellerín and Ranganathan continue to talking focusing about those weaknesses that are so profoundly human, yet underestimated, that they share as much as the passion for comic sketches and live performances (both are preparing to go and see a Ricky Gervais show). And so when the British actor told when he found himself repeatedly eating a sandwich alone in a hotel room only 45 minutes after being cheered by the crowd after a show, Bellerin, who recently spent so much time alone on the post-operation knee hospital beds, comments as follows:
"That's so far from what people imagine! They probably think you're hanging around with 20 beautiful girls.".
It's probably thanks to the habit of acting (in an amateur way), that young Hector learned to improvise inspired by the Spanish comedian Toni Moog and then he also practiced at home doing standup comedy with his family, who today the Arsenal full-back has matured ability to deal with much more important speeches, publicly conversing and sometimes taking positions on great universal topics such as pollution, the future of our planet, mental health and politics, proving ever closer to what the modern footballer should be, which it does not ignore its surroundings but faces life with a different conscience and that feeds on interests other than football.
But also to show himself without fear to be contested, to participate in fashion shows (as a spectator and as a model), to show off any type of outfit or hairstyle, those that many consider cool and that many others not appreciate because they are too far from their imaginary. Over the last few years we have seen him wearing practically everything, but on the other hand the passion to create and experiment is part of his DNA and as stated on Vogue a few months ago:
"I know a lot of people who support football teams don't care about fashion. For them, it can be quite weird to see someone looking very different. But I've learnt not to read the comments. [...] I'm living my life the way I want to live it, and not the way people think I should"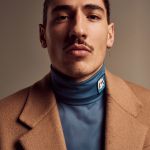 After a brief question and answer about the relationship between football players (and public figures in general) and fans, whom he always loves to satisfy with photos and autographs even when he is mistaken for the former teammate and compatriot Nacho Monreal (even if the same fans themselves want footballers=machines always focused only on their own team, and devoid of other interests) the chat between the two guys could only lead to the choice of becoming vegan, a topic common to both (Ranganathan is vegan too) that the former Barcelona gained in 2016 and subsequently explained well on The Players Tribune. If it's true that ten years ago it would have been impossible for a player to make such a decision, in reality it's another demonstration that each of us can take a different way than the current one, with good reason.
"When I became vegan, I don't think there were many footballers who didn't eat meat. But I was watching stuff on Netflix about how animals are treated and the damage we are doing to the planet by eating so much meat. I started a plant-based diet for a couple of months before I told my mum; the Spanish diet is all jamón and meat or seafood paella. When I told her, she said: What are you talking about? How will you have the energy to play? But the doctor said: Héctor, I haven't seen a blood test this good in 15 years. He thought I must have been taking omega 3, but I don't take supplements."