The collaboration between IUTER and No Kiddin! NYC inspired by USA94
The golden age of Italian football inspires the collection of the Milanese brand
The Milanese brand IUTER presented the collaboration with No Kiddin! NYC, a capsule football inspired, ironically reinterpreting one of the jerseys of the golden era of Italian football, that of 1994 used during the World Cup loss in the final against Brazil.
Inside the shirt, there are also other symbols used in the uniforms and suits of those years, such as the Italiana Petroli patch, crippled in IT, or the FIGC crest in which are inserted 5 stars and the word "world champions". The logo on the chest is instead a revisitation of a real Italian trademark, for an Italian-American collaboration, which already in the past had presented a blue jersey with the number inspired by the uniforms and the 3D square numbers of the early '90.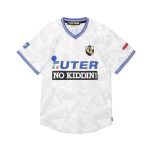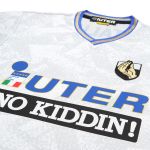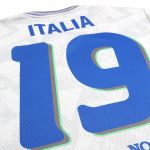 The capsule is completed with a track jacket and track pants, the latter entirely in royal blue, while the jacket incorporates the model always used in 1994 with the tricolor on the right sleeve. The edges of the collar and sleeves in gold are the extra detail in this collection, ready to be sacked by nostalgic football and streetwear. It will have been the legendary players of that generation, or perhaps the charm of uniforms never replicated with the same efficacy, but vintage football continues to inspire some very interesting projects, such as IUTER and No Kiddin! NYC.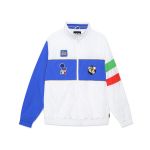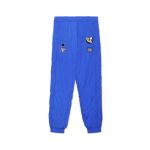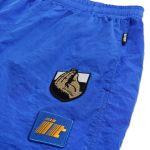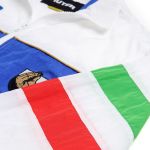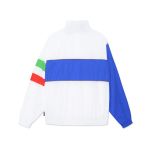 The collection is available on IUTER website.