Did PES creators just leak the 19/20 Manchester United kit?
The jerseys could be inspired by the Champions and Premier League 1999 victories
In a few months, all the kits for the next season will be revealed and in the meantime, the first looks begin to leak out. Some are decidedly imaginative and daring, others have already created debate, such as the probable Home Juventus jersey, divided vertically in two part with an unusual pink stripe.
@swoosh1968 and @AerialEdson editor of Pro Evolution Soccer, a few hours after the leak had already created the new Manchester United shirt, among the kits available in PES19. Thus we had the first impression, albeit a virtual one, of how the next Red Devils jersey might look on the field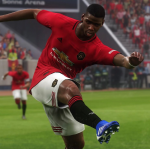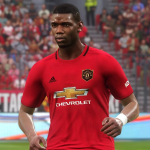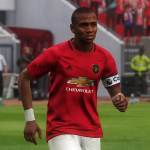 The new kit should be all red, with the "Three Stripes" of the same color and therefore not much evident in the jersey. The crest seems to be the one on the shirts of Beckham, Neville, and Solskjær during the 1998/1999 season, concluded with the victory in Premier League and the historical comeback in the Champions League final against Bayern Munich. The probably will be gold and black. The shorts may instead have horizontal stripes, one of the possible new choices for adidas.
Has the Manchester club itself chosen PES as a platform to announce the new jersey for the 2019/2020 season? We'll see.