adidas Originals 'Athlete Designed' Skate Copa Collection
If you want to become the Beckenbauer of your local skatepark
adidas Originals combines football and skateboard in the new Skate Copa collection: eight retro soccer shirts revisited according to the skate culture. Mark Gonzales - creative director of adidas skateboarding - has collaborated with skaters such as Na-Kel Smith, Tyshawn Jones, Marc Johnson, Blondey McCoy, Miles Silvas, Rodrigo Teixeira and Daewon Song and together they created the collection, following the philosophy of the label Athlete Designed.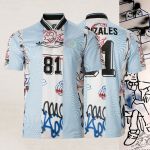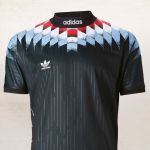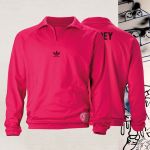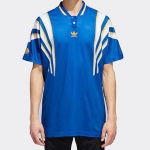 The jerseys are very different from each other: you can recognize as bases some of the most notorious adidas jerseys of the 90s - Ajax, Germany, the diamond pattern worn by Belgium and Spain to USA '94, also repeated for the 2018 World Cup - with super-colored all-over graphics that recall elements of skate culture such as graffiti. The collection was created for members of the skate team of the brand that will participate in the Skate Copa, a contest organized by adidas that will take place in twelve cities worldwide.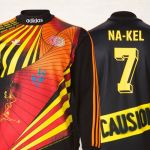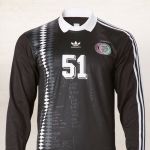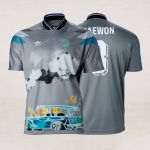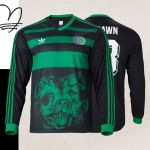 The design of this capsule was conceived in the new Brooklyn Creator Farm, the adidas creative center that develops the most innovative projects. This approach that mix the different sports styles, breaking the walls of the specific sportswear is one of the adidas aspects that is gaining more success.
The adidas Skate Copa Collection will be available from May 3 at specialty adidas retailers worldwide and on the adidas Skateboarding website.