nss social club - European Week edition
24.02
City - Monaco
Perhaps one of the craziest match played in Champions League in the last few years: many goals, one penalty missed and many great tricks. It seemed a real Fifa match!
Bernardo Silva plays with City's defense.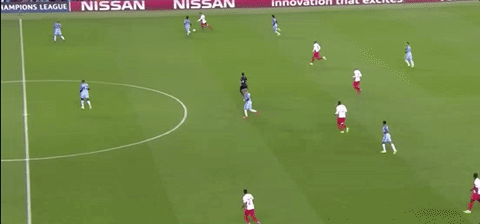 Falcao was already used to score great goals while playing for Atletico Madrid!
PSG - Barca
After a collection of defeats, PSG came out with a brilliant performance overturning any prediction!
Di Maria was one of the protagonists: he scored two goals but nothing comes out by chance! Take a look at what he does in the training session!
Cavani took part in a funny Nike Football advertisement!
A delight surprise was prepared for Ronaldinho when he came back to Paris!
Superstition moves sometimes help: this is Unay Emery!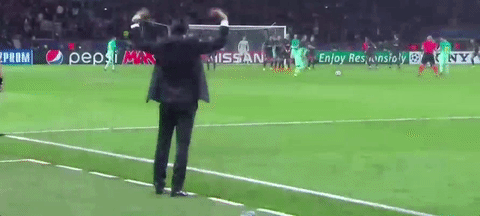 Real Madrid - Napoli
For all CR7 fans is now available a Real Madrid selfie app: get it!
SSC Napoli achieved 1M fans on Twitter and celebrates with his captain, Marek Hamsik!
Fantasy at the service of the team: this is Lorenzo Insigne!
Bayern - Arsenal
Bavarians literally drunk Arsenal!
Even without Jerome Boateng!
Bayern Munchen also became a testimonial for the #BeHeard campaign launched by Beats.
EUROPA LEAGUE

Porto - Juventus
A nice pictured posted by New Balance during the pre-match at the Dragao stadium.
The key player: Dani Alves!
Juventus came out as the winner: Cuadrado, Dybala and Dani Alves celebrating after the match!
Borussia - Fiorentina
The gem scored by Bernardeschi: chapeau!
A smug Borussia: this is the tweet posted while the teams was heading to Italy!
A Borussia fan reminds us a funny event. An Irish man who would not be able to spell correctly Borussia Mönchengladbach while posting outside his pub a sign before the Celtic Glasgow game has given a new nickname to Borussia: a German Team!
Man UTD - Saint Etienne
Pogba's brother played against each other even if it seemed more a family party!
After the hat-trick scored by Ibrahimovic, Man Utd Twitter profile submitted a question to its fan!
Ibra himself posted last week a picture with Fabio Capello, who has been of the most important coaches in Zlatan career.
EXTRA
In the Youth League, the youth version of Champions League, a Barcelona's player scored a great goal! Take a look!