Love letter to FC Inter's jersey
Waiting for Milan's derby
Home shirt, 1988/1989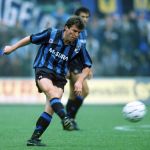 I was born on March 26th, 1989. A few months later, Trappatoni's Inter won its 13th Scudetto. I don't remember absolutely anything, but my father bought me the original Uhlsport kit. The size was for a 4 or 5 years old boy, so i wore it for the first time and it was vintage already.
Home shirt, 2001/2002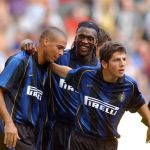 It's shirt of the 5th May, it's true, but it's also among the most beautiful. Five horizontal stripes and all the memories about the crazy couple Kallon-Ventola. One more reason to love it.
Third shirt, 1997/1998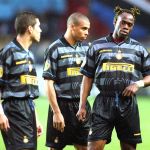 As a rugby enthusiast, i love horizontal stripes. And this shirt also carries all the memories of the first international tournament i can remember, the Coppa Uefa clash against Lazio in the '98.
Home shirt, 2006/2007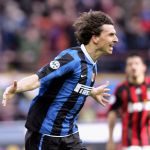 It's a special shirt because after Calciopoli Inter was starting to free itself of the inferiority complex it had suffered for a decade. Then it was the first season with Ibra, one of the happiest time in my lifelong love story with Inter.
Crossed shirt, 2007/2008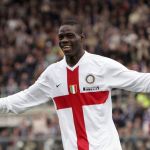 The centenary shirt it's a mix of Meneghino proud end medieval elegance. Fun fact: after an heavy loss of his Fenerbahçe, a Turkey lawyer demanded to invalidate the result because of Inter's shirt.