Udinese's third jersey enters the fashion world
Created by designer Marcello Pipitone in collaboration with Macron
Last night, Udinese Calcio, Macron and the up-and-coming fashion designer Marcello Pipitone presented the Friulian team's third jersey at an event during Milan Fashion Week. A jersey that shows how sensitively Udinese interprets the increasingly strong relationship between fashion and football. Featuring one of the most interesting names in Milan's fashion world and recent winner of the CNMI Fashion Trust Grant 2023, Udinese's new third jersey features a black and white pattern designed by Marcello Pipitone and inspired by the movement and energy of the team and players on the pitch. The graphic emphasises the unity and synergy of the athletes, who together form a single body, a team.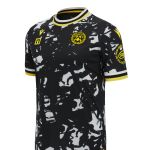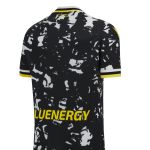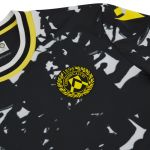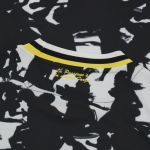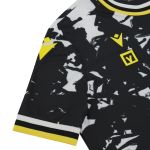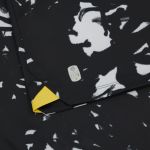 The pattern shows people running, creating an extremely dynamic and impressive effect, combining the colour yellow, which appears in the details and inserts, with the chromatic power of the contrast between black and white. Other details that make the jersey stand out are the round neckline with three stripes in white, black and yellow, the same colour combination on the sleeve edges and the yellow numbers. The jersey, which was presented on stage by some of Udinese's players, will make its debut on the pitch on the next championship day at the Udinese Arena against Fiorentina.
The third Udinese Calcio jersey is available in the club's online shop.