Venezia's third jersey is a tribute to the gondoliers
An homage to the iconic workers of the venetian lagoon
After the first two kits were presented and worn on the Serie B pitches, Venezia FC today also presented the third jersey designed by Kappa that will accompany the club from the lagoon in the 2023/24 season. The jersey, produced by Kappa and designed by Mirko Borsche, pays homage to one of Venice's most historic and characteristic figures: the gondoliers. Their iconic black and white horizontal stripes are the stars of the jersey, along with the red details on the collar, reminiscent of the San Marco flag. As with the other jerseys this season, Kappa's omini and the team logo are golden and placed on both sides of the chest, while the sponsor City of Venice can be seen in the centre.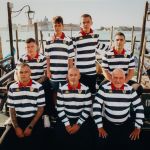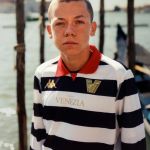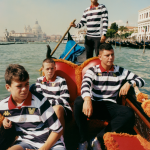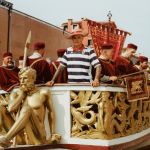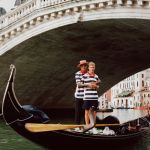 Commenting on the club's decision to dedicate the jersey to one of the cultural symbols of the city of Venice, Andrea Balbi, President of the Gondoliere Club, said with emotion, "We are very honoured that the third official jersey of the club will be a tribute to our historic blue and white striped jersey. Forza Venezia." The gondoliers are regarded throughout the world as a cultural symbol of Venice and are an integral part of the Historic Regatta, one of the most spectacular and stirring moments in the life of the city, followed with great passion by the Venetians who gather every year on the banks of the Grand Canal.
The third Venezia jersey is available from today in the club's official shop.