What was in style the last time Napoli won the Scudetto
What did the world look like 33 years ago when the Partenopei triumphed in the championship for the last time?
Napoli won the third Scudetto in its history, the first since 1990, thanks to Oshimen's goal in Udine. And Sunday's night immediately created a parallel with the celebration of the Azzurri's last Scudetto, in the name of Maradona. Pieces of a world far more than 30 years from now that show a Serie A dominated by classic jerseys that today are sold under the label of vintage. Napoli wore a plain shirt designed by NR, the last one made with acrylic material. That same season NR signed another iconic jersey, one of the last Roma's plain red with yellow details shirt. Kappa was dominating the scene at that the time as the Turin company created the Milan's jersey sponsored Mediolanoum, the Juventus' jersey and the famous Sampdoria's jersey sponsored by ERG. Lazio was the only the team with an eye on the future in terms of style: Umbro, in hist first season with the Biancocelesti, created two jerseys with a polo collar and button fastening, one pale blue with a white collar and one yellow with a blue navy collar.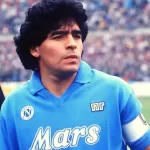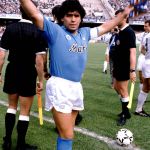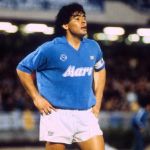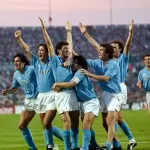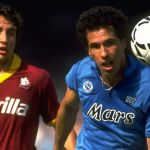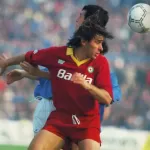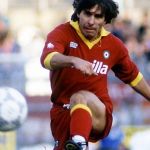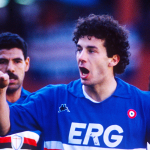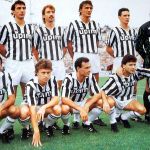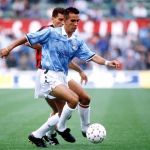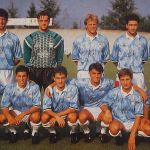 If on the pitch style was well encoded, outside of it people lived a moment of transition. The 80's were over, and we would have not seen paninari, punks, permanent hair, the obsession with fitness and the love for heavy makeup never again. At the same time 90's has just begun, and it was impossible to recognize clear patterns in terms of style. Nevertheless, something was changing following the music scene of the time. As for hip hop, between 1989 and 1990 De La Soul released their first record "3 feet high and raising", Public Enemy cemented their success with "Fear of a Black Planet" and Ice Cube released his first solo record after his departure from N.W.A., "AmeriKKKa's Most Wanted". Those three records reinforced the idea of hip hop as cultural phenom with repercussions on style between Timberland, sneakers, beggie trousers, large monochromatic t-shirts, jeans jumpsuits, baseball hats and bandanas. As for the rock scene, hair metal was replaced by Seattle's grunge: in 1989 Pixies released "Doolittle" while Nirvana made their global debut with their first major record, "Bleach". Those two records were the trailblazers for messy hair, combat boots, Vans, ripped jeans and plaids most of the times left open so to see shirts either humorous or with gloomy inscriptions. In other words, a look that made cool to be a loser.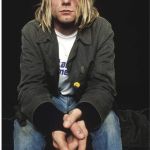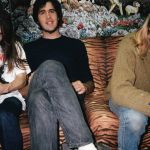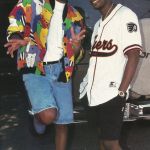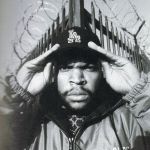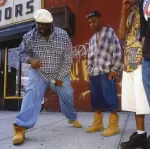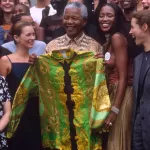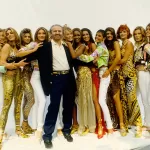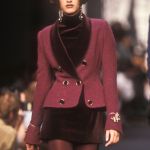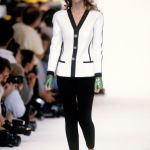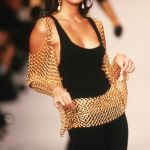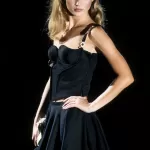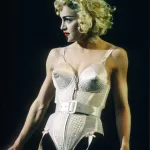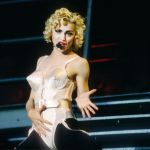 Fashion too was in a period of transition. For the Spring-Summer 1990 Coco Chanel's collection, Karl Lagerfield alternated bright colors stylish suits and fancy black tailleurs with white and gold details while he was starting in daring with non-traditional materials. Versace's revolution will be completed in 1991, when the Italian stylist will flood his collections with gaudy colors and flashy jewels reaching his peak in 1994 when Nelson Mandela posed with a green sleeve with golden and ochre details designed by Versace while he was surrounded by the most famous top models of that time. Versace's effort to crossroads with new audiences started back in 1989 when he launched Versus, a diffusion line ran by his sister Donatella that was immediately characterized by a different approach, creating the rock-chich style that from that moment on distinguished the brand. But 1990, in fashion, has been Jean Paul Gaultier's year: the French stylist designed one of the few pieces that is still regarded as an icon of the decade. We're talking about Madonna's Cone Bra, specifically request by herself to Gaultier for "Blonde Ambition", the worldwide tour that followed the release of "Like a Player" and that is simply considered the best-ever concert in pop music history.