Umbro's new campaign is all about upcycling
Launching the Make New campaign dedicated to creators who want to try their hand at the British brand's heritage
Upcycling, i.e. taking old clothes and giving them a new life, has been one of the strongest trends in recent years, especially in the sports sector, where clothes are transformed into high fashion by bridging the gap between fashion and sport. Now Umbro is also celebrating the upcycling skills of talented creators with its latest 'Make New' campaign. Umbro has challenged four talented creators to transform shoes, balls, jerseys, trainers and even socks that would otherwise be discarded as waste into unique and interesting designs that tell the story of the British brand.
For the launch, Umbro collaborated with designer and creator Nova Nørgaard AKA Nouveau Nova, who customises used football jerseys and sportswear with second-hand yarn and her knitting skills. For Make New, Nova used a EA Guingamp 21/22 goalkeeper jersey that she transformed into a unisex 'ball gown'. The garment consists of knitted panels and motifs made from cotton yarns in shades of green to match the jersey. The garment is completed with a drawstring that has been woven into the seams of the dress so that the fit can be adjusted.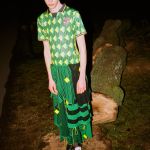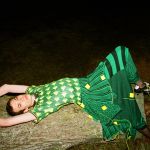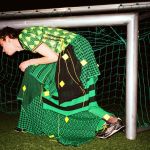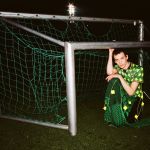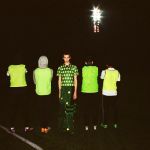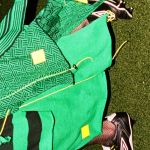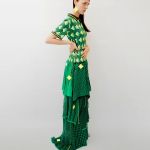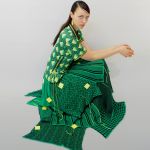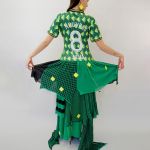 "The theme of my design is contrast: the contrast between the more masculine football jersey and the stereotypically feminine shape of the dress. The strong synthetic fabrics of the jersey against the delicate cotton parts, the two-dimensional top against the three-dimensional bottom and so on," explains artist Nova Nørgaard.
Creatives can participate in the campaign by sending examples of their latest upcycling designs to umbro.com. The best entries will receive a Umbro's mystery box and will be asked to design a unique project using these products. The winner will become part of Umbro's global influencer team, Diamond FC, where they will receive a regular series of products and upcycling challenges for a year. Entry is open now via www.umbro.com/make-new and closes at midnight on 15/06/2013 in the UK.