What if the Lega Serie A bought SkySport?
The proposal will be presented today at the Lega Assembly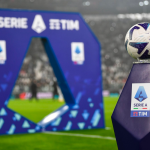 Over the weekend there was a rather intriguing but very difficult idea to implement, namely building a platform on the infrastructural, organisational and customer base of pay- TV. This proposal has been made several times in recent years, but this time it is becoming more concrete, as there are discussions about buying Sky Italia from Comcast, so as to have already proven know-how, structures and customers. If the presidents give a mandate to chairman De Siervo, the league could launch a tender asking major Italian and international banks for forms of financing. Also on the agenda is negotiation with the five investment funds and four merchant banks that have expressed interest in financing Serie A. A debt solution that would include $2 billion to be later reinvested in the form of bank loans to buy Sky Italia from Comcast.
The US company, acquired by the Murdoch family a few years ago, has recently been devaluing Sky's assets in Europe, but at the same time investing in Italy, from developing the network with Sky Wifi to running Sky Glass with the launch of branded smart TVs, and has also confirmed rights to the Champions League and Formula 1. Therefore, the Lega Serie A decision must be assessed first and then Comcast's decision to bring one of its quality assets to market. Certainly, this latest indiscretion confirms how much the idea of creating their own streaming platform is gaining momentum among league presidents, also in light of the many problems that have affected DAZN in recent seasons.