English teams are buying up other teams around the world
The football market is over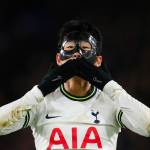 Despite the fact that Chelsea and all Premier League teams in general have dominated the football market with their market shots, the football market seems to be something outdated for English teams. Yes, because by now all clubs are concentrating on acquiring other teams around the world, a practice that is by no means new, only that it has been happening more frequently in recent seasons. The latest was Aston Villa buying half the shares of Vitória Guimarães, thus securing all the experience and resources of the Portuguese club, which in recent years has jumped into the headlines not only for some of its home-grown talents but also for its well-thought-out scountig. Multiple takeovers in football are now common knowledge, in Italy last year 777 Partners came along and bought Genoa from Preziosi and this year the famous and rumoured City Group got their hands on the newly bankrupt and refounded Palermo.
Something that UEFA and football institutions in general are watching very carefully because the integrity of the competitions themselves would be at stake. Indeed, to imagine teams with the same presidency, such as Watford and Udinese (to name two at random) competing in the Champions League would certainly create a suspicious situation. Yet UEFA has long stipulated that two teams with the same owner cannot compete in the same event, Article 5 of the 'Regulations of the UEFA Champions League' goes on to mention this eventuality: 'no club participating in a UEFA club competition may directly or indirectly hold or trade in securities or shares of any other club participating in that competition. A member of a club participating in UEFA club competitions may not at the same time be involved in any capacity in the management, administration or performance of any other club'.
But despite this seemingly clear and rigid rule, with no possibility of circumventing it, an important precedent was set a few years ago that may help the 777 Partners and City Groups, which are the ones that own the most clubs, in the future. UEFA in fact authorised the participation of Leipzig and Salzburg, both of which are owned by the Red Bull group, since the second team mentioned only has a sponsorship agreement, even though it is in all respects a team controlled by the famous energy drink brand. A decision that at first glance appears inexplicable and, as reiterated, risks setting a precedent. In Italy, similar situations are about to arise again, after the Salernitana - Lazio case in fact very soon there will also be that of Bari, should it be promoted, a team that shares the same presidency with Napoli. Until now the Lega Serie A has been very cautious about co-ownership, the FIGC has decided to postpone the timeshare issue until 2028, so the De Laurentiis for now can keep both Bari and Napoli without having to sell. This too is a strange decision that attests to how timeshares are now more than important in the world of football.
But back on English soil, clubs in the Premier League and beyond are now protagonists of this strange football market with record acquisitions that can obviously help the club in sending players out on loan, better manage finances and extra-community slots, as well as favouring certain transfers and team changes. At the moment, this is in fact the deal in the English league, Aston Villa holding a half share in Vitoria Guimares. As well stated in the article, City is the team with the biggest haul, holding shares in: NY City, Melbourne City, Torque, Girona, Mumbay City, Lommel, Troyes and Palermo. The current front-runners, Arsenal share the same ownership as the Colorado Rapids, an MLS team. Brighton, on the other hand, have set their sights on Union SG, while the rumoured Brentford have fished in Northern Europe with Midtjylland. But it didn't end there, Crystal Palace secured Botafoto, Molenbeek and a 40% stake in Lyon, not bad satellite clubs. The family that runs Leicester, on the other hand, secured a Belgian team, Oud-Heverlee Leuven, in search of talent in a country that never stops churning them out. Nottingham Forest, on the other hand, decided to bet on a league that seems to have lost its lustre for some time but is nevertheless ready to make a comeback, sharing the same presidency as Olympiakos. Southampton have instead set their sights on Goztepe while, as we know, Watford have long been linked with Udinese, sharing the same presidency. Birmingham, on the other hand, are looking to Australia with Western Melbourne and Swansea have taken refuge in America with DC United. Last but not least, Cardiff have secured deals with Kortrijk, Sarajevo and LA FC.
In short, if today the Premier League is an unreachable championship in terms of profits, expenses and game play, much is also due to its owners who do not stop investing in the structures as well as in the satellite clubs, generating endless possibilities for their clubs, while in Italy the situation is still at a standstill, attesting to a moment of recession that has lasted for too long.