Nike released the collection between Liverpool and LeBron James
Just after LeBron became the best scorer in NBA history
The first images were released as soon as LeBron James became the all time leading scorer in NBA history with 38,388 points, surpassing Kareem Abdul-Jabbar's record, with a celebratory post straight from the locker room at Anfield Road. Now the Nike Lebron James x LFC collection is finally available for all football and basketball fans, a meeting of two worlds that are watching each other ever more closely, as evidenced by the increasingly frequent tunnel passes in European football. The football jersey worn by LeBron at the Crypto.com Arena in Los Angeles can now be seen on the shoulders of Reds players, along with the Game Tank Top and the rest of the collection, which includes a long-sleeved T-shirt in red and black, a tracksuit and a pair of Nike LeBron 20s.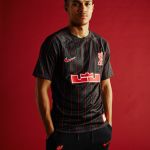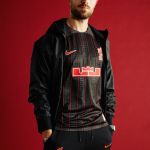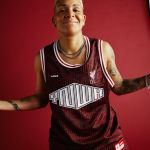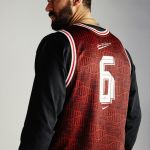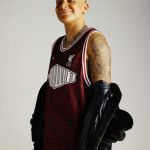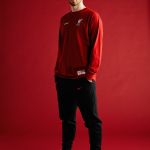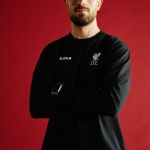 The jersey has a black base with red pinstripes, between which the club motto 'YNWA' (You'll Never Walk Alone) and Lebron's 'SFG' (Strive For Greatness) appear. The LFC crest appears in its traditional place on the left of the chest, as does the Nike swoosh on the right. The basketball player's logo then appears in the area reserved for sponsors. The brand strength of LeBron, who owns shares in Liverpool through Fenway Park Group, made it possible to secure Nike's sponsorship of the English club by snatching it away from New Balance and realising this collaboration in the name of the Swoosh.
The entire collection is available on the Nike website, here.