The happiest football club in the world
Vermont Green FC is the perfect example of combining design, social mission and community impact
In Europe, we are used to football no longer being considered just a sport, but a historical institution to be treated with respect and reverence, embodying more than a hundred years of tradition. In the still fertile and open terrain of the US minor leagues, on the other hand, football is synonymous with freedom and experimentation, where sport is still a game but can also create community beyond the pitch. A perfect example is a football team that has quickly conquered your Instagram feed thanks to their jerseys's aesthetics and their clear social message (you can find their sustainable mission statement here). Vermont Green FC is a club that has only just learn how to run on green football pitches, but has already got off to a flying start. It is an example of how you can start a grassroots project but already have a big vision.
It all starts during the pandemic when a group of friends decide that there is no real football club in Vermont, the small state between New York State and the southern edge of Canada. Only this group of friends consists not only of big football fans, but also of professionals in various creative circles. In fact, one of the most interesting innovations of recent seasons is how insiders and personalities who have moved into the football world as creative directors, marketing experts or even actors as in the case of Ryan Reynolds, have become to all intents club owners. Vermont Green FC may not have any Hollywood A-listers, but Matthew Wolff - one of the team's owners - also happens to be one of the most talented designers of his generation and the mind behind some of the most successful jerseys of recent years. So it's no coincidence that the Vermont Green already has such a recognisable and unique profile, despite having just completed its first season. So we asked him to tell us how one of the most intriguing and ambitious clubs in recent times came to be, and whose jersey we can not wait to see.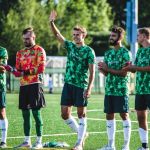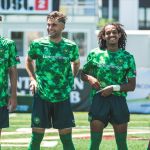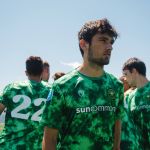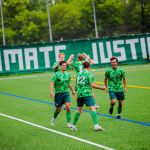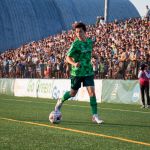 How did you get into football? Is it a passion that dates back to your childhood or is it more recent?
I've been football-obsessed for as long as I can remember. I have early memories of watching the 1998 World Cup and attending matches of my local club, the Minnesota Thunder (now Minnesota United). When I was 10 my family moved from Minnesota to North London, where I fell in love with the game and the culture surrounding it. I saw how football could impact and influence communities, and how football is a global language.
I returned to the US at the age of 15, played football at my school and then my university, and have been working in the football industry as a designer and art director for about 10 years.
How did the project to start a football team come about? Tell us the story of how it came about.
During the pandemic, some friends and I had a wild idea to start a football club in Vermont, built on a foundation of environmental justice. We wanted to use football as a platform to emphasize the urgency of the climate crisis, and show folks that the benefits and burdens of climate change are not shared by all. That is the crux of environmental justice.
Football is growing like crazy here in the US, with new teams and new leagues popping up all over the country. Vermont didn't have a men's football club to call its own, despite the sport being very popular up here.
Additionally, we were inspired by Forest Green Rovers FC in the UK, who have redefined what's possible for environmentally-responsible sports clubs. Building a football club from scratch is incredibly stressful, and more work than we could have possibly imagined. But we're doing it with some of our best friends in the world, and making new friends along the way. It's a roller coaster and we're enjoying the ride.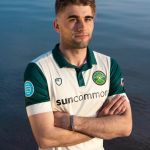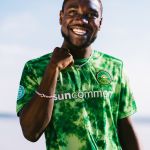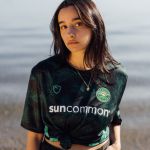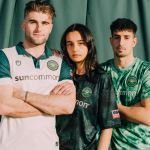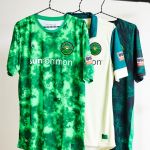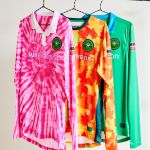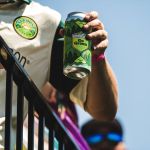 What was the most difficult challenge you faced in the early seasons of the Vermont Green's life?
In our first season, we were venturing into the unknown. We had no idea if we'd have any fans, if our squad would be competitive, if we'd secure any sponsors, or if anyone would care about our environmental justice mission.
Luckily, season one was a massive success. The team was competitive right from the start, attendance grew every match to a sell out in the final home match. Three of our players were drafted by Major League Soccer clubs, and we made huge strides in bringing awareness and action to our environmental justice mission.
Above all, we created an ever-growing community of folks interested in building this unique football club.
How do you interpret the role of founder of a football team, having worked as a graphic designer for some of the biggest companies in the world of football?
As an independent designer, I've been fortunate enough to work with football clubs around the world as they develop or redevelop their visual identity. This has given me a seat at the table with sports executives and owners. It has allowed me to see how they conduct business and how they view their club and their legacy.
Vermont Green FC is a small club, competing in the fourth division of the American soccer pyramid, so the founders all have many roles. I design all of the graphics, kit, and apparel, but I also often do the team laundry, make the pre-match peanut butter and jelly sandwiches, and lead meetings with potential players, community members, and our coaching staff.
Graphic design is a powerful communication tool. At Vermont Green FC, I hope to use design to attract supporters to the club and ultimately advance our environmental justice mission and elevate the conversation around climate change.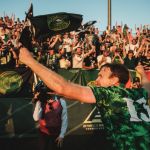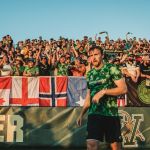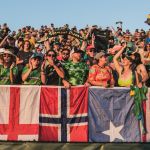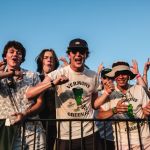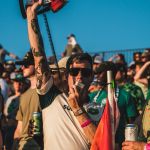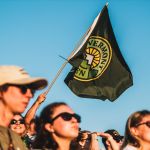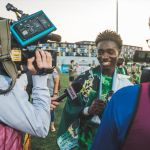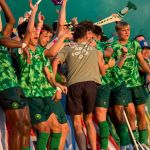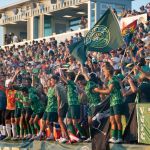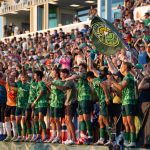 What is the atmosphere like during a Vermont Green game and in a US Minor League in general?
The atmosphere is fantastic, in large part due to our supporters group, the Green Mountain Bhoys, who lead the singing, chanting, and general revelry. We have a very funny and talented PA announcer, Tom Proctor, who is cracking jokes and entertaining the crowd throughout the match. At half-time we often have guest speakers speak on the topic of environmental justice.
Lower division soccer in the US supporter culture is still growing rapidly and we have an open and collaborative relationship with our supporters. We think the nature of the club gives supporters the freedom to express themselves how they want to, and we're fortunate that our mission is something they want to advocate for in the stands and in their own work in the community.
You have designed some of the most successful jerseys in recent years, from Nigeria's famous 2018 World Cup jersey to the Los Angeles Football Club's one. What is the secret behind a successful football jersey?
If I told you the secret, it wouldn't be a secret! I'm so fortunate to be able to design football kits and crests for a living. It's the best job in the world and I try to never take it for granted.
I think the success in a football kit can be defined in many ways, but for me, it must resonate with the local community. I believe football clubs should be a reflection of their community, and the football kit is one component of that reflection.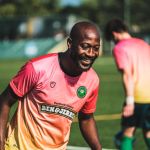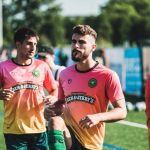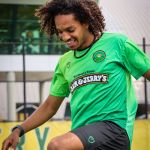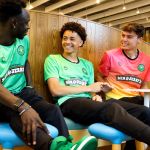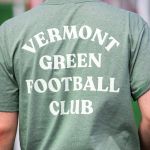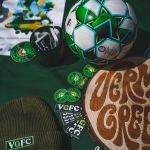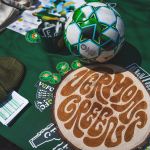 How did you come to work with Ben & Jerry's to have the sponsor on the training jerseys? It's definitely one of the most intriguing sponsors you have seen on a football pitch in recent times.
Ben & Jerry's is a wonderful organization, whose values align with Vermont Green FC's. Ben & Jerry's is also one of the most globally recognized brands from Vermont, so from the very start of the club, we knew we wanted to partner with them.
A few of their marketing executives came to one of our opening matches, and we signed the partnership with them shortly thereafter. 100% of the profits from the Ben & Jerry's training tops was donated to nonprofits to help advance environmental justice here in Vermont. As a bonus, they give away free ice cream at our matches. Delicious.
What's next for Vermont Green on and off the pitch?
On the pitch the sporting department — led by Adam Pfeifer — is preparing for our second season, recruiting talent both locally and from across the country as we strive for a divisional title. Our 2023 schedule will be released in February.
Off the pitch we're working towards becoming a Net Zero club, we're strengthening partnerships with local organizations, and we're building a circular apparel program. And of course, I'm designing the 2023 home kit.