More Than - Gerard Deulofeu
Not just football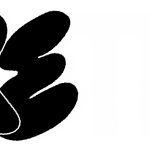 Gerard
Deulofeu
Not just football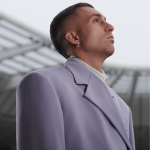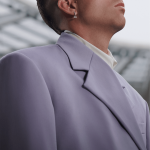 When we arrived in Udine it was raining, or rather drizzling. It is still December, Argentina and Leo Messi are not yet world champions, and Serie A, like most other leagues, is experiencing an irritating lull. Even the Dacia Arena is unusually silent, suspended in a metaphysical void that makes the places around it all the more material. One becomes aware of the painstaking work done by the people of Udine and the ownership, which, in addition to having the second most-owned facility in Serie A, has built the entire headquarter made up of training fields, gyms, and offices where all those who make the 'bianconera' club, one of the most modern clubs in Italy, meet every day. But for three seasons now, the Dacia Arena has been the home of Gerard Deulofeu, the protagonist of the seventh episode of More Than. Born in Catalonia and raised in the Masia - Barcelona's academy - Deulofeu has been wearing the Bianconeri jersey since 2020 and ever since that year he wears the very important number 10 on his back.
The first jokes we exchanged are related to the World Cup, the final in fact was to be played in a few days. "I hope Messi wins the World Cup, he deserves it, however, France is really strong," he tells us as we move between the black armchairs of the Friuli and he wears one of the first looks. Gerard Deulofeu is still struggling with an injury, the second to his knee, that is keeping him from playing football: his last match in fact ended at the Maradona Stadium after only 25 minutes of play. But from the way he looks at the field, the turf described as one of the best in Europe, it is clear how determined and eager the Spanish striker is to pick up where he left off. Gerard Deulofeu grew up among the blades of grass at the Spanish academy with a different awareness than his teammates, "when I was 12 years old I was very strong and I already knew I could do it, I was always playing with the older guys. I knew I could become a great soccer player. After that it's not easy, it's different playing in the academy and then on the first team of course, but I knew from that age there that I would break through and make this sport my job." A stubbornness and predestination that perhaps comes from his last name, which means "made by God" in Catalan, and that led him, the only one in his class, to make it to the first team. "Imagine a whole generation where almost no one has made it. It's clear that it's very difficult, there's a lot to do and I myself am very proud of where I've arrived."
Compared to his early days, Gerard Deulofeu has now become a veteran and has experienced from inside the changes that football is currently going through. "Football has changed, so much has changed. The footballer today has a different visibility, he is on TV every day, and the arrival of social media has completely transformed the way we communicate. Today we have a very big responsibility, there are new generations who are watching you day by day, and we who are in the elite of football have to set the right example to understand also how many sacrifices there are behind, coming to this level." In short, people today are looking for a sophisticated and elegant character on which to build a narrative, far from the stereotype of the player who has dominated the magazines for years. And this transformation has not only taken place on the surface but also in the Udinese striker's thoughts and head. In response to my question about what football represented for him, a question as simple as "it is complicated for someone who has made the sport his job", Gerard Deulofeu thinks about it for a moment before giving an answer I would not have expected to hear: "Football? Many people would tell you it's everything, but for me it is not. Before it used to be everything, now it is an important part of my life, but over the years I have managed to differentiate and there are many other important things. I am "loco" about football, I look at all the statistics, the numbers, however, you get to a point where you have to detach, you have to have a side life. In my opinion, focusing on family and having the right people next to you is everything, those are goals I try to pursue day by day."
We are used to perceiving a footballer as someone devoted only to the ball, unable to think of anything else, whereas Deulofeu, while still calling himself "loco"- using Spanish to explain himself best - has learned to balance all aspects of his life, both on and off the pitch. From the very first exchange of banter in our conversation, one notices how concrete and well-ordered Gerard Deulofeu is, almost the opposite of how he moves in the green rectangle, where he brings out imagination and strokes of genius. A pragmatism that is also evident in his social profile, where the Catalan player uses a different approach from the norm, not just commenting or celebrating matches, goals, and records. "I like to show another side of myself on social media. For example, after matches I directly want to interact with the people, explain how it went, what I felt and communicate my feelings. I don't like to write '3 more points or a great match,' I want to explain everything because I love football, I like to experience the matches and I think people are interested in that too". In addition to the usual tactical analysis, the business side of the Udinese striker, something rarely seen in a footballer, immediately stands out: "I want to show this passion of mine, several proposals are coming. I don't have a clear goal yet but I'm always looking for a well-organized project, I think that's the important thing".
"Football? Many would tell you everything, for me it is not. Before it was everything, now it is an important part of my life, over the years I have managed to differentiate."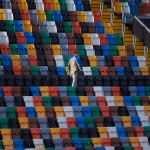 "Football? Many would tell you everything, for me it is not. Before it was everything, now it is an important part of my life, over the years I have managed to differentiate."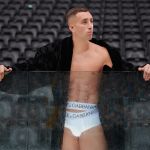 However, with his arrival in Italy in 2017 at the court of AC Milan, Deulofeu discovered what will eventually become a new passion of his, fashion. "Obviously in Italy, fashion is something else. I remember my 6 months with AC Milan, I was living at the hotel, and fashion week was incredible. I also remember with pleasure several Milan players who had a unique and sophisticated style. Abate, for example, was one of those who always dressed well." Indeed, arriving in the 'Bel Paese' changed his relationship with certain garments, and he ended up giving more and more attention to this aesthetic aspect. Now, he explains to me, he is aware of how every garment made in Italy is renowned for the quality of the fabrics and the elegance of their construction: "In recent years I have developed a much closer relationship with fashion. Every day I wake up and try different looks, it depends on how I feel when I get up, what my feelings are. Before, I remember that I always used to wear sweatpants, for training and really all day long, however now I like to choose all the clothes and think about the possible combinations. I believe that putting on a certain outfit helps you to make the day better. Although as you have seen I am a terrible model (laughs)."
It's a passion that everyone is aware of by now, so much so that as we're in the final stages of the shooting, several staff members of the technical staff look out to see Gerard Deulofeu in definitely not institutional outfits. He too is sure to be the one with the most style in the team, it's "hard to find another," he tells us. But the passion he discovered and perhaps rediscovered in Italy has its roots in Spain, where he used to meet up with his two close friends Marcos Llorente and Marino: "when I can, I go around a lot with them to stores or even tailors to have clothes tailored for us. They helped me change my wardrobe. However, if I have to tell you a name, the most stylish footballer I have been with is definitely Sergio Ramos, he's always dressed impeccably." Gerard Deulofeu seems to have found his dimension in Italy among his many side projects and especially on the pitch, where with time he has become the driving force of a young team that is always tough to play against. In addition, he is doing so with a new number on his shoulders, which in football is synonymous with quality, imagination, and leadership: "the number 10 here has only been worn by great footballers so it is a great responsibility. I know that when I get on the pitch, I am Udinese's number 10, so I have to be a leader on the pitch and especially on offense. Now I don't want to talk mid-season, because I prefer to talk at the end of the season since this number needs facts. I know what I'm up against." And it couldn't be otherwise in a setting like the one in Friuli, where everyone is a fundamental part of a bigger mechanism, in a lifestyle that for years has never ceased to amaze: "I feel very happy here, it's been two years and my level on the pitch is also feeling the effects. Being happy on a team for me has so much value, I don't want to think about the future because otherwise I don't live the present, and being here the present is very good. I don't go out too much, I stay with my family, I'm always thinking about the game, always focused," always keeping in mind how football is not everything.