Nike's new Generation Pack has arrived
Inside some of the swoosh's most iconic models in a new colour palette
Nike football boots are made for the game of the future. Regardless of style and playing position, the Mercurial, Phantom and Tiempo lines are designed to serve the next generation of footballers. And in anticipation of the future and always looking for innovation, Nike has unveiled the Generation Pack, which will hit the court this winter and features all three shoe silhouettes, inspired by the next generation of players who are taking the game to a new level.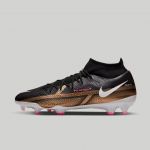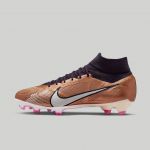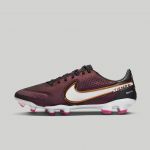 The iconic swoosh models have been designed in a new, much bolder and more eye-catching colour palette, inspired by the kinetic energy that the new generation is bringing to the game. The American company has focused on the copper colour in Liquid Chrome, which is combined with uppers rich in texture and touches of colour.
All models will be available from 14 November, here.