How Cristiano Ronaldo's new goal celebration has gone around the world
Born as an inside joke, is going viral
This has not been the easiest season in the Cristiano Ronaldo's career, who for the first time had to deal with his own mortality and was repeatedly kept on the bench by Manchester United coach Erik ten Hag. In recent matches, however, CR7 has returned together with the group and consequently to be decisive on the field as well with his plays and goals. And just after scoring the winning goal against Everton Ronaldo, instead of reviving the SIUUUU catchphrase, opted for a completely opposite exultation. If all CR7's other celebrations were a demonstration of his physical might, the superhero jump, the shout to the sky, this one plays with the Portuguese phenomenon's ageing and especially with the position he takes during his scheduled rests on the plane or team bus.
Indeed, Cristiano Ronaldo is famous for the methodical way he takes care of his body, one of the reasons for his long-lived career at the highest level, and he has become an example for his young teammates, who, however, have apparently not refrained from teasing him about his hands intertwined on his chest when he sleeps. A classic elderly posture, almost as old as clasping them behind his back while watching the yards, which with unsuspected self-mockery Cristiano mimicked immediately after his return to scoring first against Everton and later in the Europa League with Sheriff Tiraspol. Perhaps, however, even he expected that such a gesture, born of an inside joke, would end up making the rounds in less than a month.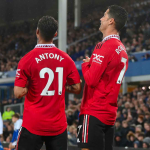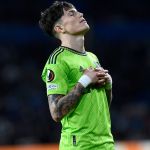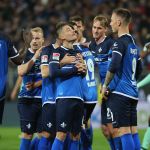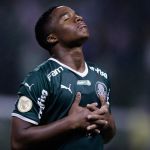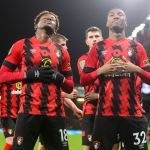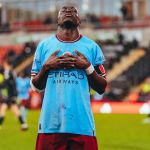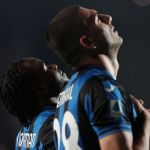 In fact, immediately after images of CR7's celebration ended up on social media, footballers from every league, every continent, and every level began to imitate it. A wave that did not stop at football alone, but also overflowed into other sports, from the NFL to cricket, demonstrating the unmatched influence the Portuguese still has on international sport. The most respectful tribute came from his young teammate, Garnacho, who sealed his first professional goal precisely by taking advantage of CR7's assist; the most irreverent one came from Oscar Bobb, Manchester City U21 striker who celebrated in this way the four goals he scored precisely against United's cousins. But after the SIUUUUU, the Super Saiyan jump, the flexed muscles, now that this last one has already gone viral we can say how the influence of Cristiano Ronaldo's cheers is at least equal to that of his goals.