Brazil wants to renegotiate its Nike's contract
It has to do with royalties on sales but not only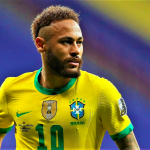 When the Brazilian Federation signed a $200 million, 10-year sponsorship deal with Nike in 1996, at the time it was the most lucrative ever signed between a national team and a brand and helped define the aesthetic of a football's decade. Now after more than twenty-five years of partnership and numerous renewals, the CBF in the person of its president Ednaldo Rodrigues in an interview with Globoesporte has openly called for a new review of the terms on which the agreement is held until 2026. According to ESPN, the Swoosh pays $35.5 million a year but does not provide for royalties on kits and merchandise sold, a situation the CBF considers unequal.
"It's been almost five years since I had a Nike meeting with whoever presides over the company. There were several vice presidents scattered in other countries and we met in the United States. We also made our complaints, right? Regarding the delay in the contract, because it's a very old contract, and also regarding royalty justice, in relation to the sale of jerseys. We have no royalties, so what we want is equality due to the greatness of Brazilian football," Rodrigues said. Despite the words of détente, the sponsorship contract for one of the world's most iconic national teams could make it tempting for many other brands to try to wrest the Seleção from Nike.
At the moment, the contract that ties the Swoosh to Brazil is the fifth most lucrative for a soccer federation, after those of Germany, France, England and Spain. But it is not only a matter of money between Nike and the CBF, with the latter also wanting to re-discuss the so-called "no expiration" conditions, those governing issues regarding anti-corruption, harassment of all kinds, and even environmental and labor issues, such as any partners involved in forced or child labor. At a time in history when the Seleção's golden jersey has also become a disputed and debated political symbol, nothing should be left to chance.