The third As Roma kit with the ASR logo
After Gratton's lupetto, New Balance brings back another historic symbol on Giallorossi jerseys
On the occasion of their Europa League match against HJK, As Roma unveiled the third jersey signed by New Balance. As per rumors on the jersey the iconic ASR crest returns after sixty-two years along with an eye-catching black and pink color palette. The pattern chosen is an interweaving of modern and broken shapes that hold together the game uniform and the sense of team. After the return in past years of the Gratton lupetto, New Balance has decided to bring back another historic symbol of the Giallorossi team in what should be its last year as technical sponsor before the advent of adidas.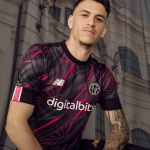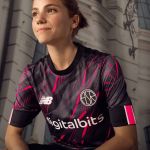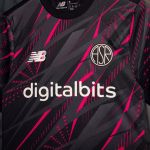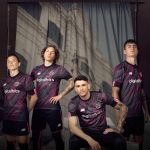 New Balance Football General Manager Kenny McCallum said, "The use of traditional symbols along with innovative printing and a cutting-edge color palette has created a design that blends the diverse identities of AS Roma. The jersey celebrates the club in all its historical glory and its current role in society as a modern and unique voice within the world of football." While Roger Ibañez said, "I really like the bold design of this jersey, an innovative look that reflects our desire to stand out on the pitch."
This latest release is part of New Balance's "Our World, Our Roma" campaign for this season and is available in the Giallorossi team's store, here.