PUMA e Manchester City hanno svelato la terza maglia
In collaborazione con Roblox, è la prima maglia lanciata nel metaverso
After collaborating with NASA to launch the away kit, PUMA and Manchester City today unveiled the third shirt of the season in collaboration with Roblox. City's third jersey features a black and yellow horizontal striped design inspired by Manchester's worker bees, a recurring symbol in the English city, found everywhere from the streets to the walls and galleries. As part of the launch, PUMA will create a tournament on Football Rush that will allow fans to win $10,000 to use on Roblox as well as a digital copy of the jersey.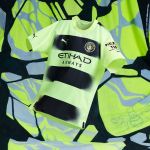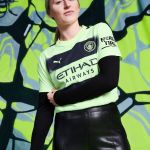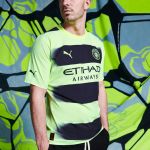 "We are excited to continue to evolve our experience within Roblox with PUMA and the Land of Games," said Ivan Dashkov, Creative Culture Director at PUMA. "We couldn't think of a better partner than Manchester City and this kit launch to push the boundaries by doing something different and innovative. As we continue to test and learn Web3, we look forward to leveraging Roblox as a platform to connect with fans of all ages."
Like all PUMA jerseys, the new third kit is available in two versions. The Authentic jersey features ULTRAWEAVE performance fabric and dryCELL sweat wicking technology, making it the lightest and most comfortable ever made by PUMA. The Replica version is made of 100% recycled polyester and also features DryCELL technology. Both jerseys are still made from 100% recycled materials, excluding the trims and decorations.
The new jersey is available here.