Oakley's role in Milan's basketball
During the opening of Spazio Sammartini 31, we interviewed Devon Hall on his relationship with playgrounds and Oakley
Oakley has always stood by athletes, providing the specific technical materials to tackle the most arduous performances and at the same time creating the spaces for the community where they can express their identity in a free and authentic way. Following this principle, Oakley has chosen to redevelop Spazio Sammartini 31, transforming it into a place where it can celebrate the link between sport and the city of Milan, which the brand also pays tribute to concretely through its partnership with Olimpia Milano's red shoes.
Spazio Sammartini 31 is a project that set out to celebrate sport as the purest expression of values such as respect, the team and the most sincere passion for sport, in the pursuit of physical and mental well-being. Oakley has always proposed sports as a universal language that brings people together, breaks down all cultural barriers, and allows everyone to fully express the true self: Be Who You Are.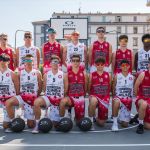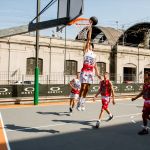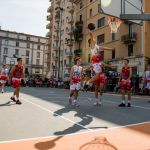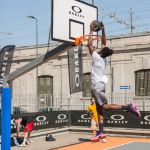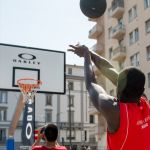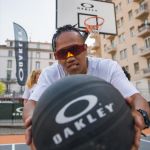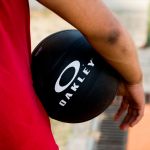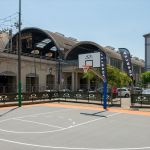 The grand opening took place on June 18 with an inclusive basketball-themed event that personally involved spectators and lovers of the sport with prize competitions, street dance performances, dunk shows and more. Players from the Milan team that just became Italian Champions were in attendance, and we were able to interview one of the stars of the national title, Devon Hall, about his relationship with the playground and Oakley.
What meaning does the basketball court have for you, what memories does it evoke and what do you think of when it comes to street-basketball?
Playgrounds are where I started playing basketball, and most of my fondest and most carefree memories come from there. That's where I met many of my closest friends; those basketball friendships are friendships that stay.
How can basketball improve urban areas or give life to communities?
Basketball creates unity in urban areas and allows for a diversion from various distractions that may exist in these areas. It allows those who play it to be inspired to see sport as a chance to improve their community and consequently the world. Sports promote healthy living and the spirit of togetherness, helping us feel better about ourselves, this can only benefit the city's residents.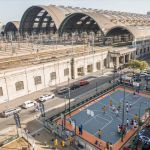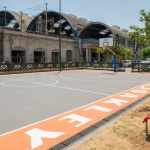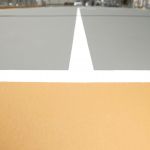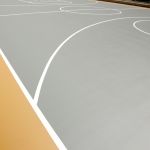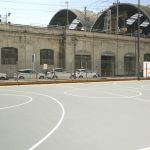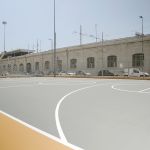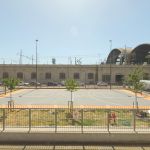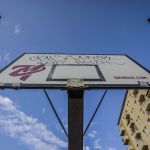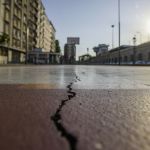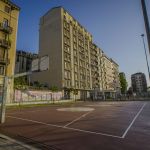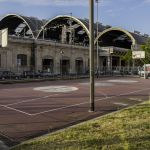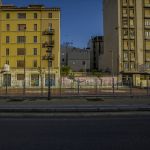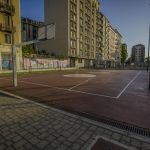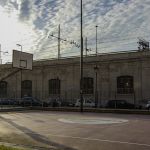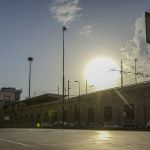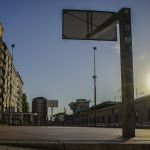 Do you perceive Milan as a city connected to basketball?
Milan is getting closer and closer to the basketball world: I have seen a lot of outdoor basketball courts where people play games, our fans also always show us a lot of love and esteem. To have won the championship and brought the cup here in Milan was unbelievable, a great feeling. So yes, Milan is certainly a city associated with basketball, although it must be said that soccer still remains the prevailing sport.
Oakley has always been by your side throughout the season, has it helped you achieve your goals?
I really appreciate Oakley's support and this partnership. The brand's commitment to promoting the positive values of sports aligns perfectly with my personal values with which I take the field. Oakley glasses offer technological solutions that only a brand of this caliber can offer. They are perfect for people who work out or lead active and dynamic lives, aiming to continuously improve themselves through physical activity. They are designed for anyone who likes to move and lead a healthier and lighter life through sports, at whatever level they practice them.
Is there a particular Oakley model that you use?
When I'm training or playing basketball with my friends, I prefer models like the Kato or Sub Zero because of their light weight. When I'm not on the court, I often wear Eye Jacket, an iconic model from the 90s basketball scene, worn by some of my idols including Michael Jordan. In general, I love patterns that are well suited to casual wear and suitable for fishing!