Hellas Verona sells jerseys worn by players in official matches
It's the only Italian club to monetize on match worn versions
On the Hellas Verona online store there is a whole section dedicated to the sale of match jerseys worn by players in Serie A matches. It is the only team in Italy to implement such a sales strategy, alongside the more traditional sale of the three shirts of the season. The price is higher than the normal versions - ranging from a minimum of €140 to a maximum of €190 - and at the moment the jerseys of Ceccherini (worn against AS Roma), Günter (the home worn against AS Roma and the away worn against Bologna), Ilić (worn against Bologna) and Casale (worn against Bologna) are available. Barak, Bessa and Montipò have already been sold.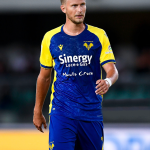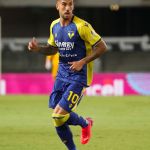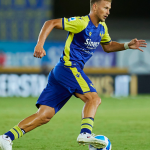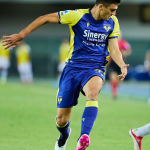 It's a first for this season and an alternative way to exploit fan monetization strategies. A worn jersey can have a unique value because it is a piece that, if certified, is 1-of-1 and cannot be replicated. While other clubs use jerseys that are not exchanged between colleagues and collected at the end of each match to turn them into items for charity activities, Hellas has taken this new route to exploit the jersey in every way. The market is teeming with specialist sites for those who consider the match-worn jersey a real fetish and the prices for some of them are reaching incredible heights. On matchwornshirt.com, for example, a Diego Costa jersey worn in the Bragantino-Atlético Mineiro match can cost up to €1450, while the very last Hellas Verona jersey worn by Zacchagni against Inter was sold for €600.
Big online retailers like Cult Kits and Classic Football Shirts also have dedicated match-worn sections, with some memorabilia like the PUMA home shirt of Lazio worn by Cholo Simeone against Fetenoord in the Champions League match of the 1999-2000 season or the adidas Milan shirt worn by Billy Costacurta on 11 September 1991 in the friendly match against Atletico Madrid.