The Nike sneakers dedicated to Joga Bonito TV
Does anyone suffer of nostalgia?
Nike presented the Premier II Sala Joga TV, inspired by a great classic of the sports brand, Joga Bonito. The Premier II is a model of football boots similar to Tiempo, but Nike has also designed a streetwear version with the same pattern (but without cleats). The new model contains details on and inside the surface. The Premier, by the way, had also been included by Nike in the latest collaboration with Comme Des Garçons, with a sneakers that has the same design as the football boots model and a unique high cleat on the heel.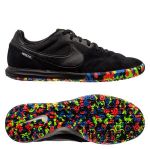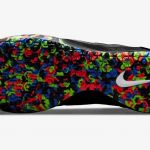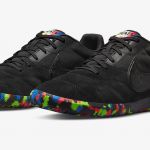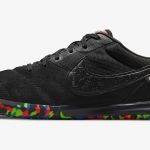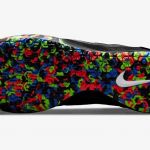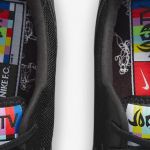 Nike's new sneakers have a
colorful sole
and this is a symbolic detail for Joga TV: before the various videos of the project with Cantona, for a few seconds the colored waves typical of a bad television signal were passed. Those lines have been broken up and inserted into the shoe template; the upper is total black and the only other colored part is a label on the tongue, where the inspiration is indicated at Joga TV. Even inside the shoe, inside the sole, there is a label, which is joined by fancy designs. There are
small shapes
in reference to Joga TV also on the Swoosh.
Every now and then, Nike has authentic touches of nostalgia towards joga bonito's universe. A few months ago he launched a Next Gen version of The Cage, the historical video of clandestine matches between Ronaldo Figo and Totti inside a cargo ship. He proposed it again with Tonali, Mount and various other talents of the new football school. If Joga TV is now also being revived on a pair of sneakers, it is perhaps the signal that Nike is also missing those videos a lot.